Recent Posts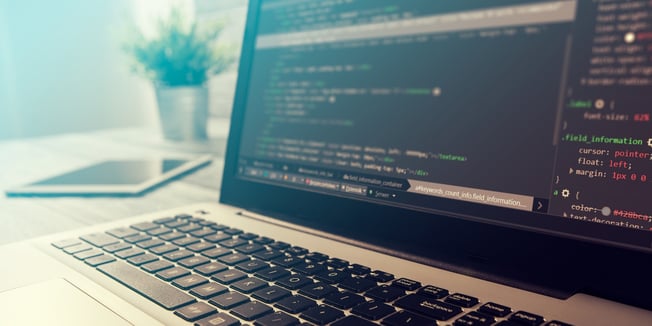 In today's technological society, every business is purchasing or licensing some type of software. However, vendors are not always charging sales tax on these purchases, or in some instances, sales tax is being charged incorrectly.
Are you paying the correct sales tax on your software purchases/licenses and/or your software maintenance agreements?
Rules for Taxability of Software and Maintenance Agreements Vary
The type of software, where it is being used, how it is billed on the invoice, and the items included in the charge determines its taxability. The rules vary from state to state.
In general, "canned software" is subject to sales tax in most states. "Canned software" is prewritten software not designed or developed to the specification of a specific buyer. It is software you can buy off the shelf. Some states have an exemption for software which is electronically delivered. However, reasonable and separately stated modifications and custom software are generally exempt from sales tax. Most states also exempt maintenance agreements for software, training and installation of software if separately stated on the invoice. Whereas, maintenance agreements that cover hardware or agreements that contain upgrades to software are subject to sales tax. In most states, exempt items need to be reasonable and separately stated from the taxable items on the invoice, in order for them to be exempt from sales tax.
It is also important to check any invoices and review software contracts and maintenance agreements for any software you purchase. This is important because usually these contracts or agreements detail out what is being included in the sales price. (For example, does your maintenance agreement include software upgrades?) Computer expenses (software, maintenance agreements, etc.) seem to be a common area reviewed during sales tax audits and seem to be a high exposure area.
When the Software Purchaser is Responsible
In some instances your software vendor may not be registered in the state you are using the software and therefore is unable to charge you the proper state sales tax. This does not make the transaction exempt. The responsibility then shifts to you, as the purchaser, and it is your responsibility to self-assess use tax on the taxable piece of the invoice. Complexity becomes an issue when the invoice is issued as a simple lump sum. It might be hard to tell what is actually included in the sales price. This is when careful review of the agreements needs to be done to determine what is included and its taxability. Determining what is subject to state sales tax can also be complex.
We Can Help with the Complexities of Software Sales Tax

Freed Maxick's SALT team can assist with the analysis of your agreements to determine what is subject to software sales and use tax. Contact us today.
View full article

Important Updates for Certain Business Entities in the Silver State
Nevada does not impose a corporate or personal income tax, which has made it an attractive state for many businesses. However, on June 10, 2015 a bill was signed enacting the new Nevada Commerce Tax, which is effective July 1, 2015. The first Commerce Tax Return is due 45 days after the tax year end, or August 15, 2016, for fiscal year July 1, 2015 through June 30, 2016.
The Commerce Tax is an annual gross receipts tax imposed on business entities engaged in business in Nevada that have more than $4,000,0000 of Nevada gross revenue. Business entities subject to the new commerce tax include, but are not limited to:
Corporations
Sole proprietorships
Partnerships
Limited liability companies
Joint ventures
Any other person engaged in business
Certain business entities are specifically exempt from the commerce tax, including IRC section 501 (c) non-profit organizations. Business entities not organized or incorporated in Nevada will need to complete a nexus questionnaire to determine if the Commerce Tax applies.
The Commerce Tax is based on gross receipts apportioned to Nevada, less certain exclusions and deductions. There are no deductions for cost of goods sold or other expenses. However, there is a $4,000,000 allowable standard deduction from gross receipts to arrive at Nevada taxable revenue. The Nevada taxable revenue is then multiplied by the applicable tax rate. The tax rate for each business is based on its NAICS code (North American Industry Classification System) and the rates vary from 0.051% to 0.31% depending on the industry.
In addition, the tax is imposed on a separate entity basis. It is important to note that the $4,000,0000 standard deduction can reduce business revenues subject to tax but does not exempt a business from the filing requirement. However, a business entity with Nevada gross receipts of under $4,000,000 during the taxable year can utilize a simplified reporting method.
The complexities involved with this new tax include sourcing of receipts, determining whether a business entity is subject to Commerce Tax, and the administrative aspects associated with the fiscal year and due date.
Contact Us
If you need assistance, want more information, or have questions as to whether your business is subject to this tax, please contact a member of the SALT Team at Freed Maxick.
View full article