Recent Posts
The Impact of the

Foreign Account Tax Compliance Act (FATCA) of 2010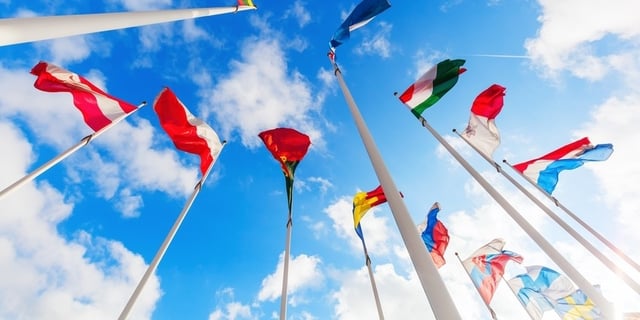 Breathes there the man with soul so dead, who never to himself hath said, "This is my own, my native land." - Edward Everett Hale, "The Man Without a Country"
Poetic and patriotic words, but the reality of today is that many U.S. citizens don't feel this way about their native land. In 2015, 4,279 U.S. persons relinquished or renounced their U.S. citizenship, a record-breaking amount. Many analysts project that the total number of renunciations or relinquishments in 2016 will exceed the 2015 mark. To put these numbers in perspective, less than 300 people renounced their U.S. citizenship in 2006.
Looking at statistics like these, you may ask yourself: "Why are so many people giving up U.S. citizenship?" And possibly, "Is this something I should consider?"
The Foreign Account Tax Compliance Act (FATCA) of 2010 and other U.S. tax reporting regulations may have something to do with why this is happening.
A simplified explanation of the FATCA legislation is as follows:
It is primarily aimed at preventing tax evasion by U.S. taxpayers through the use of non-U.S. financial institutions and offshore investments.

Foreign financial institutions are required to identify accounts held by U.S. persons and report account information to the IRS. Absent this information, they are required to withhold U.S. tax on U.S. source income paid and may decline account opening or terminate services.
Furthermore, the U.S. tax system is based on citizenship. A U.S. citizen pays tax on their worldwide income no matter what country they live in.
Beyond the tax compliance burden, the financial institution impact of the FATCA legislation has significantly impacted U.S. citizens living abroad. Rather than attempt to comply with FATCA reporting requirements, many foreign financial institutions are simply refusing to open or hold accounts for U.S. persons.
To alleviate the financial hardship and tax compliance burden, many U.S. citizens living abroad have decided not to maintain their U.S. citizenship. U.S. citizenship can be terminated through renunciation. A formal renunciation of U.S. citizenship must be made in a foreign state, generally at a U.S. consulate, and there are several State Department forms to file along with a processing fee.
In addition to the paperwork and fees, the exit tax under Internal Revenue Code Sec. 877A may apply. Generally speaking, in order to avoid the exit tax you must:
be current with U.S. tax filings for the past 5 years,

have had annual U.S. tax liabilities below $160,000 for those 5 years, and

a net worth of less than $2,000,000.
If you find yourself in the situation where you are considering renunciation of your U.S. citizenship, there are planning opportunities and compliance requirements that must be considered. Contact Freed Maxick's International Expatriate Tax Services professionals to discuss your specific situation, or call to speak with an individual directly at 716.847.2651.
View full article
As you know, dividing assets in divorce can be complicated. But, typically, charitable remainder trusts (also known as CRTs) are divided 50-50 into two separate trusts, in accordance with IRS Revenue Ruling 2008-41. But tax issues can make these divisions trickier than they might first appear.
How do you Spell Relief from Excise Tax?
There are two types of CRTs: 1) charitable remainder annuity trusts (CRATs) and 2) charitable remainder unitrusts (CRUTs). They are considered "split-interest trusts," which means they generally are subject to Internal Revenue Code (IRC) Section 507(a) just as if they were private foundations. The provision levies a termination or excise tax when a private foundation's tax status is terminated. But the question remains: Does transferring assets from a private foundation (or CRT) to another private foundation (or CRT) — as when divorce assets are split — trigger that tax?
According to Revenue Ruling 2008-41, if a transfer is pursuant to an "adjustment, organization or reorganization" that includes a significant disposition of assets, the transferee foundation isn't treated as a newly created organization. Thus, the excise tax doesn't apply. Significant disposition of assets encompasses the transfer of a total of 25% or more of the fair market value (FMV) of the net assets of the original private foundation to one or more private foundations. In the above scenario, 100% of a CRT's FMV would be transferred. Therefore, no excise tax applies.
Defining Disqualified Persons
CRATs and CRUTs also are subject to IRC Sec. 4941(a)(1). It imposes an excise tax on each act of self-dealing between a private foundation and a disqualified person. Self-dealing may include any direct or indirect transfer of the assets or income of a private foundation to a disqualified person. It also includes use of such assets or income by — or for the benefit of — a disqualified person. Disqualified persons encompass (among other substantial contributors to the foundation) foundation managers, and members of the family of a substantial contributor or foundation manager.
Revenue Ruling 2008-41 states that divorcing spouses can be disqualified persons with respect to their original trust, which creates the potential for self-dealing. But it also concluded that spouse recipients are protected from self-dealing with respect to their interests upon the trust's division. Because distributions are made pro rata, neither spouse will receive any additional interest in the original trust's assets, the original trust's remainder interest is preserved for charitable interests and no self-dealing transaction occurs.
Dividing Trusts
Typically, trusts which are properly divided during divorce will still qualify as CRTs — avoiding certain excise taxes. Make sure you and your clients work with experienced financial professionals when it's time to handle these types of assets.
© 2014
View full article