Business-Related Cell Phones 100% Deductible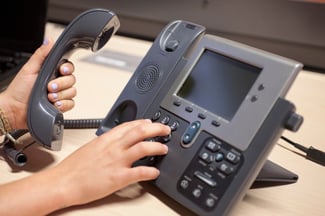 Do you provide cell phones for your employees, or reimburse employees for business-related use of their personal cell phones? If so, did you know that this is expense is nontaxable?
The IRS recently issued guidance that clarifies this tax treatment and also states that employers are no longer required to comply with onerous recordkeeping requirements.
The Back Story
Before the Small Business Jobs Act of 2010 removed cell phones from the definition of "listed property," employers had to track the business versus personal use of the phone to substantiate their position that it was excludible from the employee's income.
While the Act removed this substantiation requirement, one question still remained: Could employers now deduct 100 percent of cell phone costs as an ordinary and necessary business expense?
The final verdict: Employer-provided cell phones are 100 percent deductible … with one caveat.
The Fine Print
This favorable tax treatment is only available when the cell phone is used primarily for business purposes. The IRS provides the following examples of acceptable business purposes:
The need for the employee to be available at all hours for work-related emergencies
The need for the employee to be available to speak with clients when the employee is away from the office
The need to speak with clients in other time zones, which requires the employee to make calls outside of the normal work day
In the absence of such justifiable business purposes, an employer-provided cell phone would be considered part of the employee's compensation, and therefore taxable.
The Bottom Line
Thanks to this IRS guidance, businesses can exclude the full cost of employees' business-related cell phones from taxable income -- without spending time and money on onerous recordkeeping.
Are you up to date on IRS and state tax rules and regulations? We can help make sure you don't miss a step when it comes to
tax planning
.
Contact us
or call 716.847.2651.