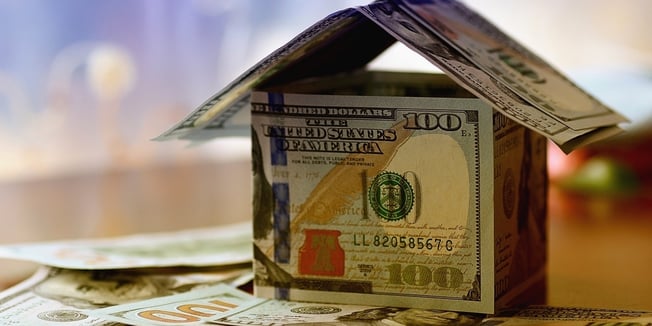 "Things as certain as death and taxes, can be more firmly believ'd." - Daniel Defoe
Most U.S. nonresidents are aware these days that if you move to the United States or have U.S. investments, you may become subject to U.S. income tax laws. But what may not be as well known is that you may also be subject to U.S. estate tax, even if you don't earn any income or file income tax returns.
The Internal Revenue Code is notoriously complex and this area is no exception. The Internal Revenue Code actually has two separate determinations for taxing a foreign person: residency for the income tax, and domicile for the estate tax. Even if you are not a resident for income tax, you can still be considered domiciled for the estate tax.
The IRS defines residency for income tax under a number of different tests, including whether the taxpayer holds a green card or if they've been in the country for a substantial portion of the year. You can also make the First-Year Election to declare your residency on the first U.S. income tax return you file.
When it comes to the estate tax, federal regulations determine a "domicile" as living somewhere for a period of time without any immediate plans of leaving. Domicile depends on both physical presence and intention to stay in the country. Simply put, if you intend to stay, you're domiciled, but if you plan to leave, you need to actually leave.
If a person is deemed to be a U.S. resident for estate tax, their worldwide assets are subject to the estate tax. If someone is a nonresident, only assets with situs in the United States are subject to inclusion in his or her estate.
What Can You Do if You Are Subject to U.S. Estate Tax?
At this point, you may be thinking, "I have U.S. and foreign assets, so how can I reduce or avoid U.S. estate tax?"
The answer to that question largely depends on your current situation.
If you're a nonresident alien who has a domicile in the United States, there's a certain amount of preplanning you can do in anticipation of this tax, such as gifting intangible property before establishing a domicile in the U.S. There are other measures you can take, such as having U.S. real estate and equities owned by a foreign corporation, to make sure you are in the most advantageous position in the U.S. and the foreign country.
It's also important to consider whether a nonresident's country of citizenship has a tax treaty in force with the United States. The U.S. has active tax treaties with many countries, and depending on the country, a nonresident individual may be entitled to the full $5,495,000 estate exclusion or only a statutory $60,000 exclusion.
Expatriation might seem like a good way to avoid the U.S. estate tax—and this may be the case in certain situations—but Section 2107 of the Internal Revenue Code makes nonresident aliens subject to U.S. estate tax if they were domiciled in the United States for a period of five years or more. The window for being subject to this tax is ten years and you are taxed on any assets (tangible or intangible) that are situated in the United States.
If you are a foreign national living and owning property in the U.S. and have concerns that you may be subject to U.S. estate tax, we can help you sort out your options. We at Freed Maxick pride ourselves on our experience and expertise with these and other international tax matters. Please contact us if you have any questions.
View full article
The Supreme Court's decision on DOMA and Prop 8 is not only a civil rights win for same sex couples- it's a financial win for many.
In an unprecedented event last week, the Supreme Court ruled that the 1996 Defense of Marriage Act ("DOMA") singled out same-sex marriage and treated same-sex couples "as living in marriages less respected than others." This week's ruling will now give same-sex couples many of the same benefits (and in some cases, drawbacks) as any other married couple in the eyes of the law. Married same-sex couples in a dozen states and the District of Columbia will now be eligible for more than "1,000 spousal benefits previously off limits under DOMA." And the court's other decision on Wednesday, striking down California's Prop 8, paves the way for same-sex marriages to resume in that state.
Key Aspects of the DOMA Ruling Include:
Income tax: Same-sex couples will now be able to file their federal income taxes jointly. For many couples -- especially those where one person earns significantly more than the other -- merging incomes for tax purposes will result in big savings. In addition, many education benefits, such as the American Opportunity Tax Credit and Lifetime Learning Credit, are now available to the spouse in a same-sex marriage where one spouse pays for qualified expenses of the other.

Health insurance: Some same-sex couples pay income tax on imputed income for the medical benefits one partner receives through the other's health insurance plan; this will now likely change. Meanwhile, many federal employees will likely be granted spousal benefits like partner health insurance.

Estate and Gift tax: Same-sex couples will also be exempt from gift tax when transferring assets to each other. Under DOMA, any gift between same-sex spouses of more than $14,000 (the 2013 annual gift tax exclusion) began utilizing the lifetime exclusion limit of $5.25 million-- after which tax was assessed on gifts exceeding the exclusion. Opposite-sex couples have never been subject to that tax. Same-sex couples will also be eligible to "split" gifts to take advantage of a doubled annual gift tax exclusion ($14,000 above x 2 married individuals or $28,000 for 2013) In addition, the unused lifetime exclusion of the decedent spouse is now portable and will allow the estate of the surviving spouse to utilize it.

Social Security benefits: Same-sex couples will now be eligible for the same federal tax treatment and Social Security benefits as opposite-sex couples in the event that one spouse passes away. This means a surviving spouse will be eligible for Social Security survivor's benefits and will be exempt from the federal estate tax on assets exceeding $5.25 million. Note: In states where same-sex marriage is banned, this issue still has to be sorted out as the Social Security Administration has based these benefits on the state of residence.
While many will receive the benefits of this ruling; they will also receive its downside. For example, same-sex couples who divorce may be subject to the federal gift tax when dividing assets, or be partially responsible for the back taxes of the divorcing partner. Also, same-sex married couples will now have to file as either married filing joint, surviving spouse or married filing separate. Thus, the "marriage penalty" will impact some same-sex couples.
What the decision doesn't do: While many specifics of the Supreme Court's ruling are still blurry, it appears that couples must be married at a state level for all of these federal benefits to apply -- meaning domestic partnerships and civil unions don't qualify. It's also unclear whether federal benefits will apply to same-sex couples who marry in a state where same-sex marriage is legal but move to a state where it's not recognized.
To learn more check out this special report detailing Post DOMA Tax Implications
We may be based in New York State, however Freed Maxick CPAs provides tax services to business all over the U.S., no matter your location: Alabama, AL; Alaska, AK; Arizona, AZ; Arkansas, AR; California, CA; Colorado, CO; Connecticut, CT; Delaware, DE; Florida, FL; Georgia, GA; Hawaii, HI; Idaho, ID; Illinois; IL; Indiana, IN; Iowa, IA; Kansas, KS; Kentucky, KY; Louisiana, LA; Maine, ME; Maryland, MD; Massachusetts, MA; Michigan, MI; Minnesota, MN; Mississippi, MS; Missouri, MO; Montana, MT; Nebraska, NE; Nevada, NV; New Hampshire, NH; New Jersey, NJ; New Mexico, NM; New York; NY, North Carolina, NC; North Dakota, ND; Ohio, OH; Oklahoma, OK; Oregon, OR; Pennsylvania, PA; Rhode Island, RI; South Carolina, SC; South Dakota, SD; Tennessee, TN; Texas, TX; Utah, UT; Vermont, VT; Virginia, VA; Washington, WA; West Virginia, WV; Wisconsin, WI; Wyoming, WY. We Serve all 50 States.
Contact us to learn more about our tax services
View full article