Uncertainty still exists about what businesses should expect after the Wayfair decision
The recent Wayfair decision has sent states and businesses alike scrambling to make sense of what taxes are owed in which jurisdictions. Many business owners and officers may be tempted to backburner the issue. After all, you have enough other fires to put out. You'll get to sales tax compliance when you get to it.
Not so fast. Remember that sales tax, much like employment tax, is considered a "trust fund" transaction. Sales tax isn't additional revenue that is billed to your customer. Rather, it's money that you are deemed to hold as a trustee of the state. You are responsible for collecting and remitting the appropriate sales tax. If you fail to do either, it's not just the company's assets on the line. "Responsible Persons" can be held personally liable for any unpaid liability.
Who is Responsible for Charging and Collecting Sales Tax?
Most businesses don't run into problems by failing to remit the sales tax they collected. The greatest risk arises from failing to charge and collect sales tax on taxable transactions. In the event of a sales tax audit, the company could be assessed the amount of sales tax that it should have collected and remitted, plus penalties and interest. But because of the trustee relationship, that liability could extend to responsible persons. Who are they?
In New York, owners, corporate officers, LLC members, general partners, and any limited partners who actively run the business or who have at least 20% ownership are automatically responsible persons. In addition, the list of responsible persons generally includes anyone who:
Is actively involved in operating the business on a daily basis,
Decides which bills are paid,
Has hiring and firing authority, or
Has check signing authority.
If the business has the money to settle the sales tax liability, the responsible persons can breathe a sigh of relief. If the business is unable or unwilling to pay, the responsible persons can be held liable. Generally, your directors and officer's policy will not protect you against this type of omission, so don't think of that as your fail safe.
Long Term Effects and Impacts of Wayfair
There is still a lot of uncertainty about the long-term effects of Wayfair. Will there be a uniform minimum threshold on either dollar volume or transaction volume? Will there be small business exceptions?
As we wait to see how questions like these are resolved, we recommend starting at the basics: what states are you currently registered in? Are you selling into any states where you are unregistered? What products or services are you selling? Do you have employees or contractors in states other than your home state? Taking stock of your current selling practices is the best first step.
Talk to a Freed Maxick Sales Tax Expert
The sales tax experts at Freed Maxick work with hundreds of US and Canadian companies to help them understand and comply with state and local sales tax requirements. All our experts agree that after the Wayfair decision, sales taxation will become an increasingly complex endeavor.
If you need help understanding how the Wayfair decision affects the sales tax compliance of your business, please contact us here or call the Freed Maxick Tax Team at 716.847.2651 to discuss your situation.
View full article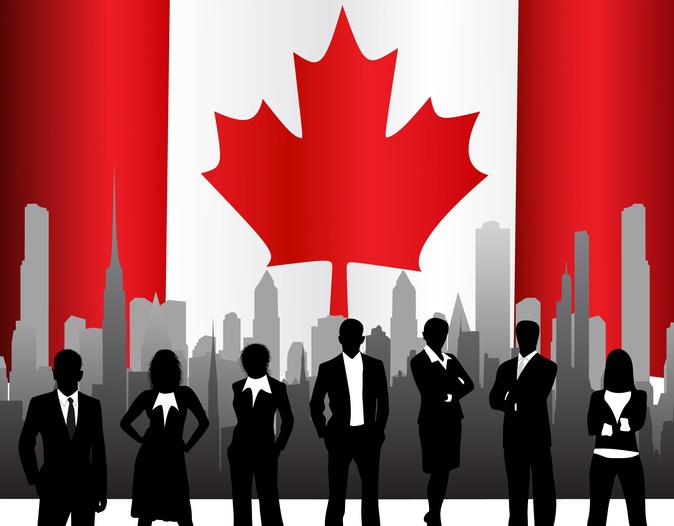 Before June 2018, Canadian companies could avoid having to comply with U.S. sales tax laws by not establishing a physical presence in any state or municipality within the U.S. However, that changed on June 21, 2018 when the U.S. Supreme Court in South Dakota v. Wayfair, eliminated the "physical presence" barrier that prevented states from enforcing their sales tax laws on remote sellers. As a result, states can now require remote sellers to comply with their state and local sales tax laws based on economic presence. Therefore, Canadian companies are no longer shielded from complying with sales tax laws by avoiding establishing a physical presence within any state. Instead, Canadian companies now need to determine if they have established an economic presence in any state and if so, may need to comply with the sales tax laws in those states.
Physical Presence
A series of U.S. Supreme Court cases (most notably Quill Corp. v. North Dakota) established that a remote seller must establish a physical presence within a state before the state and local governments can impose its sales tax laws on the remote seller. Physical presence is generally established by having in-state employees or agents, or owning or leasing property within the state. All states with sales tax laws continue to require compliance with their sales tax laws when physical presence exists.
Economic Presence
South Dakota (SD) passed legislation in April of 2016 requiring remote sellers to collect SD sales tax when annual gross revenue from SD customers exceeded $100,000 or when remote sellers completed more than 200 transactions with SD customers. Wayfair challenged the law and since the law's requirements weren't based on physical presence, SD lost at each level of appeals. Ultimately, the U.S. Supreme Court determined that physical presence was no longer a requirement to establish nexus (i.e., minimum connection with a state) for sales tax purposes. Instead, nexus can be established based on gross sales to in-state customers or the number of transaction with in-state customers. In addition, the U.S. Supreme Court determined that SD's sales tax laws did not impose undue burden on interstate commerce.
States Reaction to Wayfair
Many states have adopted, or are in the process of adopting sales tax laws that are similar to SD thinking that the U.S. Supreme Court approved SD's sales tax laws. However, there are other features to SD's sales tax laws that are unique and may not be present in the laws of other states. Therefore, it is uncertain whether the sales tax laws being adopted by other states in reaction to Wayfair will place an undue burden on interstate commerce or whether such laws will create substantial nexus allowing the state to impose its sales tax laws on remote sellers.
States are not bound by tax treaties and such treaties do not apply to non-income based taxes such as sales tax, gross receipts tax, and net worth or capital based taxes. Therefore, the U.S. Supreme Court decision in Wayfair extends beyond sales tax, potentially exposing Canadian companies to other state taxes as well.
Congress may finally need to act to alleviate the burden being placed on remote sellers who must now comply with numerous state and local taxing jurisdictions and state-by-state determination of how goods and services are taxed.
Sales Tax Analysis
Canadian companies should maintain a sales tax matrix of every product or service they sell, where the product or service is received by the customer, and whether the product or service is subject to state or local sales tax. The matrix should include both the gross sales and number of transactions in each state and local taxing jurisdiction to determine whether economic nexus is present or could occur in the future. This analysis will help to plan on a state-by-state basis to minimize the burden of sales tax compliance. Sales tax compliance software may be needed to alleviate this burden.
Since all states with sales tax laws continue to require compliance with their sales tax laws when physical presence exists, Canadian companies should determine whether they currently have established physical presence in any state and if so, the amount of their sales tax liability for prior years. State voluntary disclosure programs may prove beneficial and should be considered when sales tax liability exists for prior years.
If sales are exempt, then it may be necessary to begin collecting exemption forms from customers. For example, sales to tax exempt organizations, governmental entities, and sales for resale are generally treated as exempt sales. In advance of collecting exemption forms, states may require registration with the taxing jurisdiction.
Talk to a Freed Maxick Tax Expert
With our proximity to Canada, we have worked with hundreds of Canadian companies facing a myriad of U.S. tax issues including state and local tax planning and compliance.
If you would like to discuss your situation or address any questions you may have, please contact us here or call the Freed Maxick Tax Team at 716.847.2651 to discuss your situation.
View full article