Q. Did you start at Freed right out of college? If not, what did your career path to the Firm look like?
A. I did not start at Freed right out of college. I started my post-college career at a big four firm as an auditor, but did a tour in the tax department there for my first busy season. I'm glad that I did because that exposure, combined with my tax internship, helped me to determine that I wanted to work in Tax. That's where I believed I could provide the most value to my clients.
Q. When you joined Freed Maxick, how did they help you switch from audit to tax?
A. Freed Maxick helped me achieve that by starting me in the tax department right after I left the big four. I was very clear in my job pursuit that I was looking to leave auditing and start in tax. However, when I interviewed with other firms they all told me that I would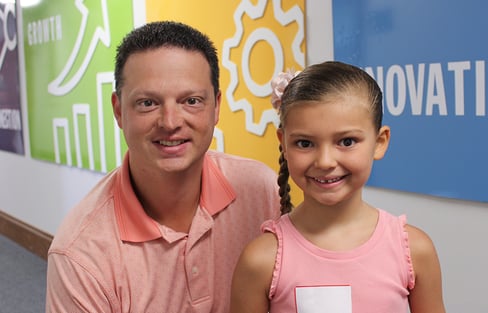 have to start in audit and then they may be able to switch me to tax. That was not the case during my interview at Freed Maxick. I got a great feeling during the interview process - the Firm was forward thinking, and I knew I wouldn't be hindered by my decision to switch from audit to tax. I felt that they supported me from day one, and would provide me with whatever training/guidance I needed to be successful. It was a no-brainer to make the choice to switch.
Q. Can you give some insight into what an average work week looks like for you?
A. Nothing like I think it is going to look like! One of the best aspects of the public accounting profession is that you are constantly working on something different. As a Principal, I have a good mix of technical and administrative work that I handle. Each week you have an idea of what you are going to work on, but new opportunities (business or staff development) and new challenges (federal or state notices/audits) come up all of the time.
Q. How do you feel about working for Freed Maxick?
A. I enjoy my career at Freed Maxick. I feel valued as an employee and that the Firm appreciates and recognizes its employees' efforts. Freed Maxick is a very progressive Firm and embraced flexible work programs and working remotely before the pandemic changed the world. As a husband, father, and son, the importance of family has only grown over time. Freed Maxick cares about me as a person, but also cares about my family. While we provide first-class service to our clients, they support their employees being there for their families whenever possible by being very flexible.
At Freed Maxick I am More than an Accountant (to paraphrase an idol of mine, LeBron James). Giving back to the community is very important to me and the Firm. I feel I am very fortunate to have been born into a good family and have good health. I want to help others that are less fortunate and the Firm has supported and encouraged me to be on boards and participate in many charitable activities throughout my career.