This is the final installment of our 3 part Faces of Freed series with Manager of Learning and Development with Jen Arutunjan.
Last week we dove into obstacles, advice, and more. To read that blog, click here!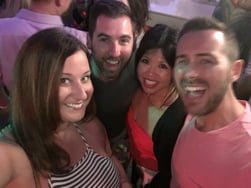 To wrap up, we get a little more personal.
Q. Personally speaking, what are some of your favorite things to do?
A. I enjoy traveling (when it was allowed of course) with my friends and family. My favorite spot so far was Italy. I did a summer work abroad program during my undergraduate there and fell in love with the culture and beauty of it. I have travelled there two more times since and cannot wait for another trip! Turks & Caicos is another personal favorite of mine. I also love playing volleyball, and have since high school!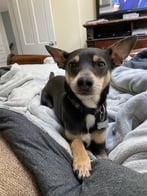 Q. We have to ask - do you have any pets?
A. YES! My little fur-baby Odie! I rescued him in April of 2017 and am a firm believer and advocate for adopting, not shopping.
Q. And finally, let's wrap it up with some positive thinking for the New Year...what are you looking forward to most in 2021?
A. I am looking forward to so many things in 2021. It goes without saying that I am excited to create some momentum with my new role at Freed. I also am excited for the return of live music - I am always game for some acoustic guitar and live vocals. I am also looking forward to TRAVELLING! I love visiting new places and have a lot of good friends that live outside of New York. I am eager and excited to take some fun trips this year. Lastly, I have to mention that I am looking forward to the FRIENDS reunion.
Thanks for participating in this Face of Freed series Jen, and welcome to the firm!