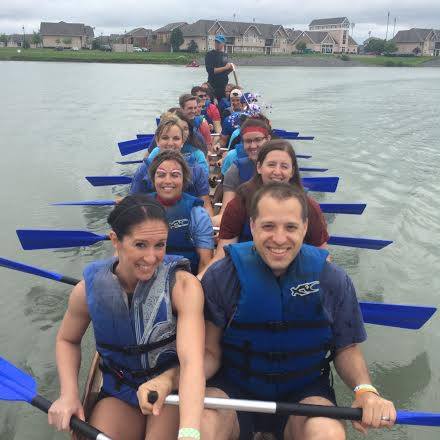 This past weekend, Freed Maxick's employees participated in the Dragon Boat races hosted by Hope Chest of Buffalo. The goal of this organization is to provide a positive support group for Breast Cancer survivors. They offer a unique paddling program along with a distinct health and fitness program for breast cancer survivors of all ages and fitness levels, which we enjoy participating in annually.
Each dragon boat was comprised of twenty paddlers, one steer, and one drummer. In order to succeed, all paddlers must work together to synchronize their strokes and maintain speed - especially toward the end of the race!
Teams from all across Western New York representing corporations, breast cancer survivors, police forces, firemen and numerous other community organizations, compete in this community initiative. Freed Maxick director Barb Danner is on the board at Hope Chest and did a great job as Team Captain.
Freed Maxick came in 2nd place in the A-2 division, and 3rd place in the costume contest dressed as different superheroes. Check out some of our photos of the event on our Facebook page: www.facebook.com/FreedMaxickCPAs.