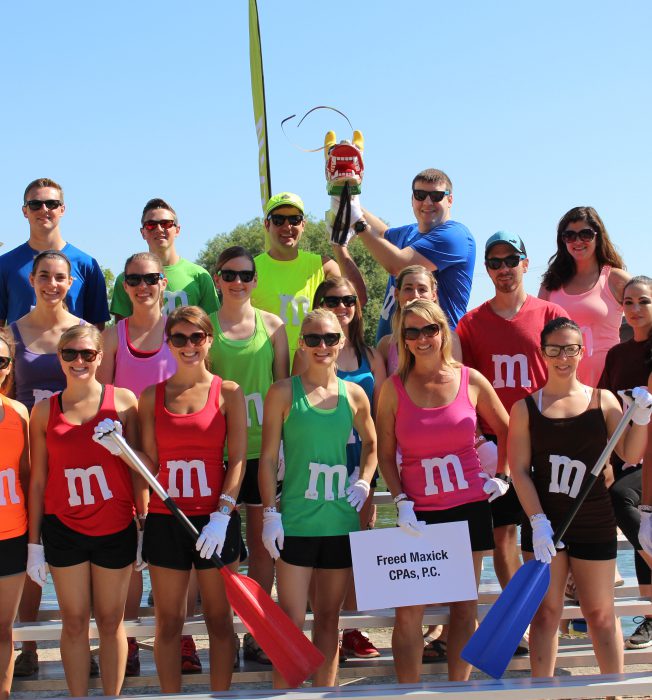 Over the weekend of June 18th, Freed Maxick employees competed in the Hope Chest of Buffalo Dragon Boat Festival. All proceeds from this fan-favorite annual event are used to support the organization and its surviving members of breast cancer.
This year, the event was hosted at Buffalo RiverWorks and the races were outside in the Buffalo River. This venue provided incredible views of Buffalo's skyline and highlighted the renaissance in Downtown Buffalo. In addition to the races, there was family friendly entertainment, food, raffles, live music and a lot more.
Teams from all across Western New York made up of local businesses, breast cancer survivors, police forces, firemen and numerous other community organizations, competed in this community initiative. Each dragon boat was comprised of twenty paddlers, one steer, and one drummer.
The Freed Maxick team, dressed as M&M's this year, came in 1st place in the B-division. After losing in the first race, the M&M's learned how important it was not just to paddle hard, but paddle in sync. After careful planning and practice, they won the next two races. Freed Maxick Director Barb Danner is on the Board at Hope Chest, and did a great job as our Team Captain!