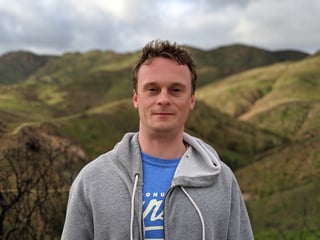 How long have you been with Freed Maxick?
14 years. I started June 2, 2008

Can you give some insight into what an average work week looks like for you?
Every day's a different mix - checking in on all of the different engagements that I oversee and completing any engagement-specific tasks on my plate (write a report, review work, research a regulation, etc.). I also have a passion for assisting in the professional development of my staff, working on business development and marketing efforts for the practice, and helping motivate my team members.

We know you have a goal of visiting all the states within the US – and are well on your way! Can you tell us a bit about this journey?
I actually never really traveled growing up. Grew up in rural New York, not too close to much. I had a few random trips with friends, but that was about it. When I started with the firm I had been to exactly 6 states. I'm up to 43 (44 in November), so there are 7 left (6 soon!). I only count it if I stay there overnight and do something. The US is such a gigantic, diverse country in so many aspects, and seeing as much of it as I've been able to has been both a privilege and an eye-opening experience. Not sure if you're looking for specific details, but that's the general of it.
Do you feel that Freed Maxick supports your passion for travel, and allows you the work/life balance to do so?
As a kid, getting to all 50 was something I thought would be amazing to do, but I always figured it would be something I would do in an RV when I was in my 60's. Maybe 7 years or so into my career with Freed, I was halfway there at 25, and realized it was actually doable well before that. I've always credited Freed with being a significant reason I'm as close as I am. The job itself has brought me to most of the states I've seen. In some cases, I would work in a state and take a weekend to go to a different state to knock them both out at once. The Firm's PTO policy and my team have always been accommodating of me taking off time to explore!
How do you feel about working for Freed Maxick?
Love it! You don't make it to 14 years at the same place in Public Accounting without liking where you are and who you're with.