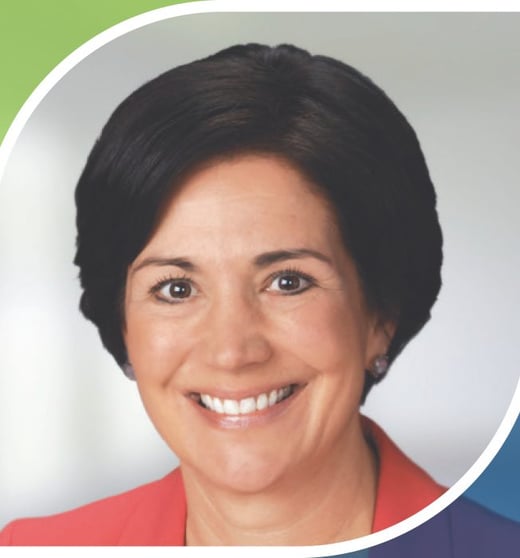 It's Woman Crush Wednesday (#WCW) here at Freed Maxick and across social media. To celebrate the weekly hashtag-friendly mini-holiday, we're saluting the admirable and inspiring women who make our company thrive and grow. This week, Barb—a trusted office figure and six-year Freed Maxick veteran leading our healthcare consulting practice.
Q. Who was your favorite teacher and why?
A. My first grade teacher. She made learning fun, leaving me with many memories. We had a garden, hamster, and baby chicks in our classroom. I still remember bringing those chicks home for a weekend and feeding them corn meal. I also remember feeling relieved when I brought them back alive.
Q. If you could only eat one meal for the rest of your life, what would it be?
A. Thanksgiving dinner! Turkey with stuffing, mashed potatoes, gravy, and all of the other side dishes.
Q. What's the best compliment ever received?
A. My son sent me the words to the song 'She Is' while he was at college. One of the verses goes, "My dear mom, my comforter, my forever friend."
Q. Is the glass half empty or half full?
A. Half full! Life is good, and there's so much to be thankful for.
Q. What would your friends say is your best quality?
A. That I'm a good listener.
Q. What quote do you try to live by?
A. "People will not always remember what you said, but they will remember how you made them feel."
Q. What's the best present you ever received?
A. My husband planned a trip to Italy to celebrate my "milestone" birthday that included my sons and my current and future daughters-in-law.
We're not going to ask which "milestone" it was, but we hope it was everything you wished for! Stay tuned for more #WCW profiles in the coming weeks.