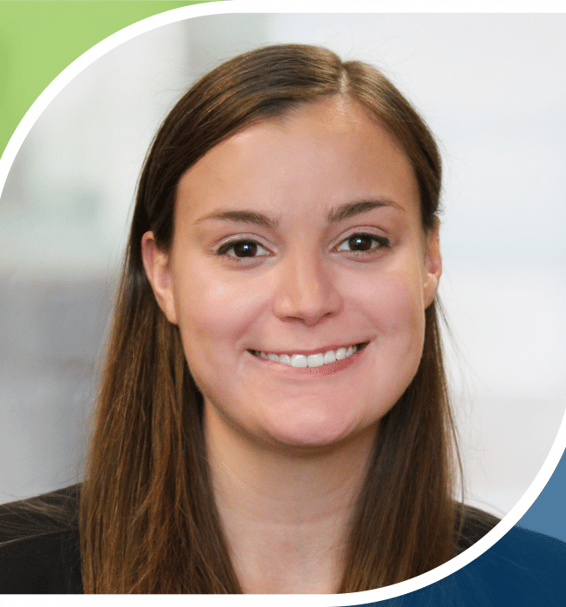 It's Woman Crush Wednesday (#WCW) here at Freed Maxick and across social media. To celebrate the weekly hashtag-friendly mini-holiday, we're saluting the admirable and inspiring women who make our company thrive and grow. First up, Lisa—a world-travelling dessert connoisseur and four-year Freed Maxick veteran who was recently promoted to supervisor.
Q. What is the best compliment you ever received?
A. Someone on staff told me I was a good teacher and that "Teaching Staff Lisa" is one of my best modes.
Q. What is your favorite season?
A. Spring. Every year, I get excited and try to grow a vegetable garden that dies within a couple months. I love plants even if I can't manage to keep them alive.
Q. What's the best present you ever received?
A. Osprey backpacks from my mother-in-law that my husband and I used on a month-long backpack through Europe for our honeymoon.
Q. What's a career you would love to have?
A. Child-me really wanted to be an international spy for some reason. As I got older, I really wanted to be a translator because I loved taking foreign language classes.
Q. If you could only eat one meal for the rest of your life, what would it be?
A. Pasta
Q. What is your favorite ice cream flavor?
A. Soft serve twist from Pittsford Farms Dairy. If it's not from Pittsford Farms, typically something with brownies or cookie dough in it.
Q. What quote do you try to live by?
A. I'm not huge into quotes, but I do have a fortune-cookie fortune taped up in my cube from when I was a first-year that says, "Have faith in the force of right and not in the right of force."
That's definitely not a fortune, but we like it! Stay tuned for more #WCW profiles in the coming weeks.