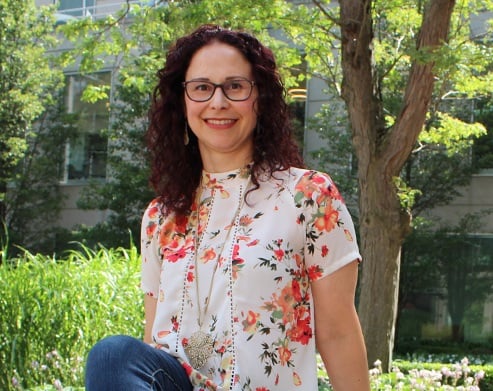 It's Woman Crush Wednesday (#WCW) here at Freed Maxick and across social media. To celebrate the weekly hashtag-friendly mini-holiday, we're saluting the admirable and inspiring women who make our company thrive and grow. This week, Susan – a Manager in our Healthcare Consulting Practice.
Q. What is the best compliment you ever received?
A. That someone thought of me as a mountain stream – calm and soothing, yet powerful enough to change the face of a mountain.
Q. Who was your favorite teacher and why?
A. My high school English teacher, Mr. Naylor. He had this way of making every student feel like they were the most important person in the room.
Q. What's a career you would love to have?
A. I'd love to be a personal chef. I love cooking for other people!
Q. What quote do you try to live by?
A. The platinum rule – do onto others as you'd like done onto you.
Q. Favorite ice cream flavor?
A. Lake Effect's Salty Caramel
Q. What was the best present you've ever received?
A. A weekend getaway to Buttermilk Falls Inn & Spa in the Hudson Valley. It was so beautiful and relaxing, and a perfect way to recharge for a few days.