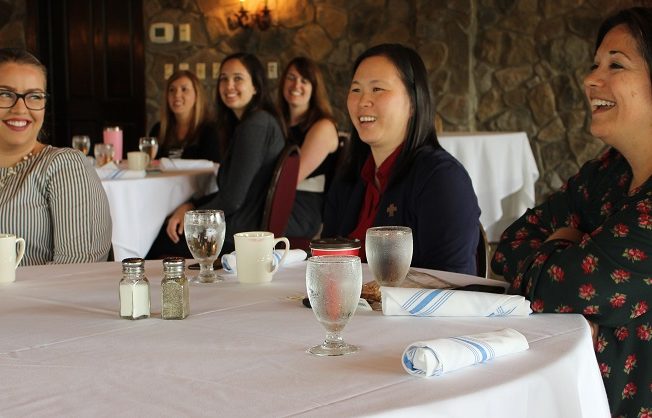 At Freed Maxick, our employees matter. That's why we've implemented several significant initiatives across the firm to better serve them. One of these important initiatives is our E.A.R.N. (Employee Advancement and Retention Network) program. E.A.R.N. began at Freed Maxick as a formal way to achieve retention goals, along with promoting and providing firm-wide advancement and recognition opportunities. We've never been a "one size fits all" firm – the uniqueness of our population is what sets us apart from other firms and employers. Through E.A.R.N., our employees find mentor-ship, guidance, knowledge, support, training and a customized approach to their individual success.
The mission of E.A.R.N. has always been to attract and retain the best and brightest in the public accounting industry. To that end, we hire intelligent, innovative, caring professionals who like interacting with, learning from, and developing others.
We will never stop investing in the growth and development of our 300+ employees.
There are several pillars to the E.A.R.N. program here at Freed Maxick.
Women's Initiative
As an industry, we are challenged by an environment where women leave public accounting, well before growing into leadership positions. E.A.R.N. assists in addressing these issues and ensuring that we are offering our women employees the tools that they need to stay with us and be successful whether that be through flexible/alternative scheduling, networking, and professional development opportunities to name a few.
Networking
Our employees are provided with a variety of opportunities to connect and collaborate with others while exhibiting their own personal brands and promoting the Firm's. Freed Maxick sponsors several events throughout the year, allowing employees to interact with each other, clients, associates and prospects. These range from networking opportunities, joint training events with clients, and community outreach. This provides the valuable face-time necessary to build and nurture our professional relationships.
Mentoring & Coaching
Freed Maxick offers mentoring to employees in a range of ways. Before even starting at the Firm, they are matched with a "Buddy" who reaches out before the new employee's first day to introduce themselves and address any questions they may have at that time. On their first day with our Firm, employees are then assigned a PA (Performance Advisor) who provides professional guidance and insight to career and specialty development. Our Firm also has a full-time Career Coach and Training & Development Specialist who not only mentor the PAs but employees as well. Additionally, we offer programs where individuals have the opportunity for higher-level soft skill and professional development training and coaching. Our teams focus on each employee's individual path to advancement, achievement, and success.
Career/Life Integration
We recognize the need for balance between the personal and professional, and its direct correlation to the overall success of our employees. The Firm's ongoing state-of-the-art technology investments allow employees to connect from anywhere. Flexible and alternative scheduling may also be an option for some employees. The Firm's Employee Assistance Program (EAP) offers unique trainings appropriate for all levels, covering a variety of relevant topics. Those interested in working with their own personal Wellness Coach can also do this through our EAP.