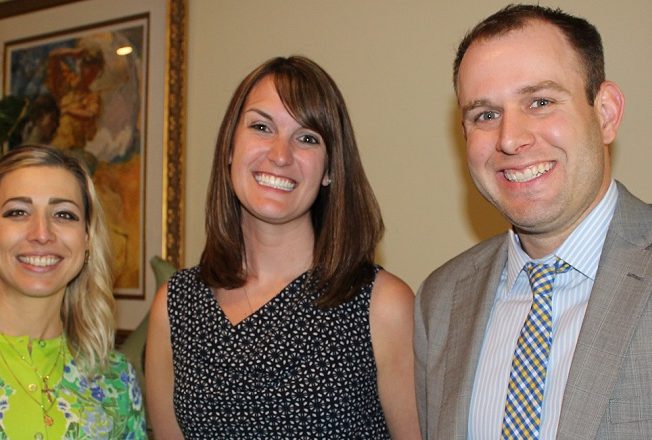 In my role at Freed Maxick, I am regularly asked about the "Firm's benefits." Candidates will ask "what types of benefits does the Firm offer?" as part of the interviewing process.
It's easy enough to provide them with a PDF or several pages of print outs explaining our various insurances, PTO allowances, holiday schedule etc. All pretty much standard.
But what really are the benefits of working at Freed Maxick?
I recently returned to the office after a prolonged and unexpected absence. While out, there were times when I wondered which was worse: the illness itself or what I was missing and not getting done! What would be waiting for me when I came back?
But that's the thing about being part of the Freed team. We help each other. We jump in to assist wherever we can because we work with our friends. We know there will come a time for each of us when we need help and so taking care of each other and continuing to move forward is all in a day's work. Without a second thought. It comes naturally.
People helped me. They picked up tasks, returned calls, answered emails. They made sure my focus was on getting well and not worrying about work.
There is a real care and concern for people here. While we're focusing on taking care of our wonderful clients we're also asking each other "what can I do to help?" That's just the Freed way.
It's so much more than sending a fruit basket or flowers. Until you've experienced it, it's truly difficult to explain.
We've had people down and out with illnesses, family issues, bereavement, house problems, car problems, etc. We know physical problems can be accompanied by emotional concerns too, which are just as serious and at times, frightening.
We've had people decide to leave the Firm at inopportune times for a busy CPA firm, leaving others to pick up some additional work.
But through it all, we always rally. We don't skip a beat. We support each other and do what needs to be done not just for the Firm but for our co-workers – our friends. Sometimes having someone ask "How are you and what do you need?" is better than any medicine. Levels and departments become irrelevant when someone needs a helping hand.
That's the kind of information not included on our Benefits Summary. But it should be. Because when you speak to people who don't work at Freed Maxick, you find out this is just one of the things that make us unique.
When I started here many years ago, that was one of the first things engrained in me by our very wise Director in Charge of Human Resources: connect with people, get to know them, find a way to lessen their burdens, reach out with support and a kind ear, help them when they're down.
We share the rewards of working hard and so we share the challenges of daily life. That's the Freed way.
Written by Julie Becht, Chief Human Resources Officer