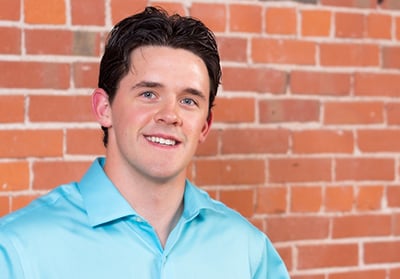 Freed Maxick Healthcare has provided great career opportunities for many individuals from different backgrounds and career experiences. Employing associates from entry level positions to experienced hires with backgrounds in the public accounting sector as well as individuals with direct experience working in the healthcare industry, I started in Freed Maxick Healthcare directly out of college as an entry level staff.
Beyond the obvious benefits of working to become a specialist in an industry that is ever-changing and recession proof, I chose to start my career in healthcare because of the vast opportunities Freed Maxick provides in working with large health systems, acute care hospitals, research institutions, and many other healthcare providers located in the Western New York area. These opportunities extend well beyond audit services into consulting services in areas such as financial administration, cost saving initiatives, due diligence services for acquisitions, compliance reviews, and process improvement. During my first year as an entry level associate, I had an opportunity to work in both the audit and consulting sides of Freed Maxick's healthcare practice. The reason I was involved in both auditing and consulting engagements in such an immediate fashion is because the culture at Freed Maxick promotes knowledge of an industry as opposed to knowledge of a specific business. In other words, the knowledge that I gained through my work with audit clients transcended the audit realm specifically and opened doors to be involved in other value add services.
Looking back to my first year as a staff, it is astounding the level of training I was given and the amount of knowledge I gained as a result. My seniors and supervisors were more than willing to take the necessary time needed to ensure that I understood and could conceptualize the logic behind each task I was assigned. This willingness to take the necessary time to train people correctly stems from the culture I mentioned earlier of promoting the knowledge of an industry. Freed Maxick recognizes that training is mutually beneficial to both the firm as a provider of a wide array of audit and assurance services and its employees in their professional development.
As an entry level staff you can expect to be challenged. The healthcare industry is complex and dynamic as a result of a large amount of governmental regulation. You will be provided all the necessary tools and support in order to take the first step as a professional in both public accounting and as a specialist in the financial and operational healthcare industry.