Recent Posts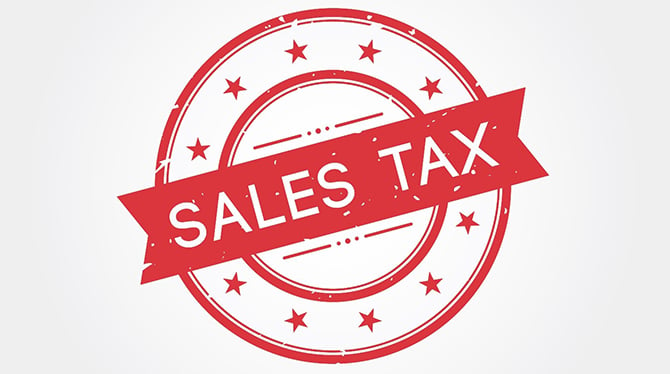 If you're a retailer, you are probably aware of your sales tax collection obligation to your state. If you're a consumer, you expect to pay sales tax when you make a purchase.
What you might not know is that there are a multitude of transactions that are tax-exempt and not subject to sales tax, but due to the varying rules that surround them, sales tax-exempt transactions can be more burdensome to manage than collecting sales tax. Both retailers and buyers need to accommodate these unique rules to limit their sales tax liability.
What is a Sales Tax Exempt Transaction?
It is important to note that all retail sales of tangible personal property are subject to sales tax unless otherwise exempt, not vice versa. In other words, as a seller, you need to default to collecting tax on a sale unless the buyer can prove that the transaction is exempt. This is generally accomplished by a sales tax exemption certificate that is unique to each organization. It is the seller's responsibility to retain each certificate for each person they transact with.
Examples of Sales Tax-Exempt Products
Examples of products and services that can qualify for exempt-status include medical services, food and beverages, digital products, utilities, clothing, publishing, telecommunications, vending machine items, and government services. However, be aware that an exempt item in one state may not be exempt in another and it is ultimately the seller's obligation to be informed.
Selling for Resale – Resale Certificates
In general, products purchased for resale are exempt from sales tax. A resale certificate is a specific exemption certificate that releases a seller from its tax collection duties. It is important for a seller to confirm, even if a resale certificate has already been acquired, the intended usage of their products for each sale.
In a scenario in which a retail buyer uses the product internally, the seller may be liable for the tax if it is reasonable that they had knowledge that the sale was not for resale.
Retention and Record-Keeping for Sales Tax Exemption Certificates
While some jurisdictions' exemption certificates can be held indefinitely, others expire after a set amount of time. The burden of retention and record-updating falls upon the seller.
To alleviate the burden, the Multistate Tax Commission ("MTC") developed the Uniform Sales & Use Tax Exemption Certificate. This blanket certificate, accepted by nearly forty states, simplifies the retention requirement for sellers by reducing it to one certificate per customer. The form, as well as its per-state instructions, can be found on the MTC website. Additionally, there are several software programs available to the public that track taxability of customers.
Taking Action Post Wayfair
Following the outcome of the Wayfair Decision, staying to-date on sales tax law is more consequential than ever. To learn more about retail sales tax exemptions and how they apply to your business, contact the SALT experts at Freed Maxick CPAs. Call me at 716.847.2651 for a discussion of your situation or click on the button for a "Contact Us" form.
View full article

After Wayfair, the Rules for Collecting Out of State Sales Tax are Changing
By now, you have probably heard about South Dakota v. Wayfair (2018) - the U.S. Supreme Court decision to overturn the physical presence standard set by Quill v. North Dakota (1992) earlier this year.
In a short period of time, there have been numerous state reactions that will undoubtedly affect your sales tax liability in an adverse way. Many state provisions became effective in the last few months of 2018, many more become effective in early 2019, meaning that remote sellers are running out of time to begin compliance. Depending on the jurisdiction, substantial noncompliance penalties can be imposed, and if you have not made it a priority to address these issues, revenue-hungry states will be sure to pursue these tax dollars. Every remote seller should consider the following questions with respect to the new era of sales tax nexus and how they might impact your business.
Remote Seller Sales Tax Question #1: Are we currently collecting and remitting sales tax in all applicable states?
The new economic nexus standards are not retroactive – but that is not to say that a business is exempt from their sales tax remittance obligation in states where a filing was previously required. If you have physical presence in a state in which you have not filed in the past, it is advisable to begin doing so.
Many states offer voluntary disclosure programs that can be advantageous in avoiding costly penalties for prior noncompliance.
Remote Seller Sales Tax Question #2: Are we currently collecting exemption certificates from customers?
While not every business is required to pay sales tax, they are required to support an exempt status. If you don't collect sales tax from a buyer without a proper exemption certificate, odds are you will be held liable. You don't need an exemption certificate every time you do business with the same buyer, and many states accept a uniform certificate.
It's important to communicate with your customers that tax will be collected without proper documentation of exemption so that you don't find yourself paying their tax.
Remote Seller Sales Tax Question #3: Do we know how each state treats our products or services?
Keep in mind that most states have varying definitions of taxable sales. A business product or service can be exempt from sales tax in one jurisdiction and taxable in another. For example, in some states clothing is a taxable item, in others only clothing items over a certain dollar amount are subject to sales tax, and some exempt clothing altogether from sales tax.
Further complicating this matter is that states may define clothing differently. Thorough analysis should be done for every state that you are doing business in.
Remote Seller Sales Tax Question #4: Are we required to register and file in new states and if so, will that create an income tax filing requirement?
In order to collect and remit sales tax in a state, a business needs to be registered with the state's Department of Revenue. Remote businesses should consider that as they register in new states, this action will likely draw attention from the state revenue departments with respect to income and franchise taxes.
A determination will need to be made if being registered for sales tax purposes constitutes "doing business" in each state and what additional filings may be required.
Remote Seller Sales Tax Question #5: Are changes needed in the people/processes/systems/software to comply?
Even if you have established where you should file, are you equipped with the resources to do so? It can be time-consuming and burdensome, especially for businesses with a large economic footprint to comply with numerous filings considering most states impose a quarterly or monthly remittance. Sales tax software is useful, however you will want to ensure that you select the right package that fits your business to avoid incurring unnecessary charges. Additionally, you'll need properly trained personnel to implement and use the software.
Remote Seller Sales Tax Question #6: Are changes needed to our billing procedures?
Consider new states you will be filing in. Are you making both taxable and non-taxable sales to the same customer? Itemizing invoices is vital so that you are only collecting sales tax on taxable items and services. Keep this is mind as you are shopping for software – some might be able to streamline this process.
Remote Seller Sales Tax Question #7: Are changes needed in our marketing materials or customer contracts?
Your customers may be surprised to see an increase on their bills due to sales tax if it was not previously collected. It is imperative that these changes are clearly communicated with new and existing customers. With larger vendor contracts, the dollar impact on the customer can be substantial, and contracts should be amended to reflect that sales tax will be applied if necessary.
Remote Seller Sales Tax Question #8: Are we tracking changes in state sales tax laws as they occur?
Keeping up with various state tax law changes in every state is an onerous task. Sales tax rates can change from year to year, sales tax holidays are introduced periodically, and even the taxability of an item can change.
If your business is active in many states, it may be necessary to outsource this task or employee someone that is dedicated to sales tax compliance year-round.
Talk to a Freed Maxick Expert about Your Remote Sales Tax Obligations
With nearly all fifty states pursuing increasingly aggressive sales tax collection practices and Congress yet to fully weigh-in on the matter, we understand it can be difficult to monitor these ongoing changes internally.
It can be just as difficult a task to address these eight points without professional guidance.
Connect with our state and local tax services team by clicking on the button or call Freed Maxick CPAs, P.C. at 716-847-2651 to discuss how we can help guide your business through all these sales tax changes.
We also encourage you to review our other Wayfair resources, including:
View full article