Get Ready for Significant Changes That Will Affect Both Individuals and Employers
On June 28, in a 5 to 4 decision, the Supreme Court decided that the Patient Protection and Affordable Care Act and the Health Care and Education Reconciliation Act of 2010 are largely constitutional. The Court's interpretation that the mandate for individual health insurance was a tax issue and not an overreaching expansion of the powers of the Federal government was the focal point for determining constitutionality.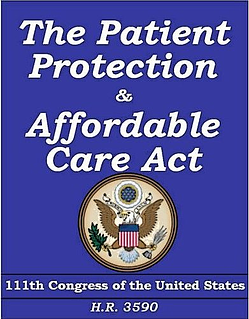 The Acts contain a wide variety of tax provisions that will affect both employers and individuals. While the Tax Team and Healthcare Team at FreedMaxick will be providing additional guidance on these in the near future, we wanted to highlight key tax related provisions that you should be aware of:
Additional Medicare tax on wages (2013): additional 0.9 percent Medicare tax on wages above $200,000 for individuals and $250,000 for married couples filing jointly.
Employer mandate (2014) : employers with 50 or more full-time equivalent employees will be subject to an assessable payment if any full-time employee receives an applicable premium tax credit or cost-sharing reduction payment because of the employer failing to provide affordable minimum essential coverage. Employers must pay T an additional non-deductible tax of $2000 for all full-time employees. If any employee actually receives coverage through the exchange, the penalty on the employer for that employee rises to $3,000. This part of the ACA is scheduled to be effective in 2014.
Excise tax on high cost health insurance plans (2018): There will be a new 40 percent excise tax on "Cadillac" health insurance plans
Health insurance coverage of older children: The ACA amended the Tax Code to provide that the cost of mandatory coverage of dependent children through age 26 is to be excluded from income..
Imposition of annual fee on health insurance providers (2014): Health insurers will begin paying a fee on their net premiums starting in 2014.
Increase to the AGI limit of deductible medical expenses (2013): Medical expenses must exceed 10 percent of AGI, up from the current threshold of 7.5 percent, in order for a taxpayer to claim an itemized deduction. The 7.5 percent threshold will continue to apply through 2016 for taxpayers who are age 65 or older.
Individual mandate (2014): a tax penalty will apply to most U.S. citizens and legal residents if they fail to maintain minimum essential health coverage on themselves and their dependents. The basic penalty for an individual (without consideration of any dependents) is $95 for 2014, $325 for 2015, and $695 for 2016 and later years (adjusted for inflation after 2016). A variety of exemptions and limitations are included
Insurance exchanges and health insurance premium tax credit (2014): taxpayers may claim a new refundable tax credit to help offset the cost of the health insurance premiums paid through an insurance exchange.
Limit on employee contributions to health flexible spending arrangements (2013): The amount that an employee can elect to contribute to an employer's flexible spending arrangement is capped at $2,500.
Limits on deductions for health insurers with respect to executive compensation (2013): A health insurer cannot take a deduction of more than $500,000 for any current or deferred compensation paid to an officer, director, or employee with respect to services performed after 2009.
Medical device excise tax
Effective in 2013, there will be a 2.3 percent excise tax on the sale of certain medical devices. The tax is payable by the manufacturer, producer or importer of the device.
Medicare Part D Deduction (2013): The tax deduction for employer-provided retirement prescription drug coverage in coordination with Medicare Part D is eliminated.
New Medicare tax on investment income (2013): 3.8 percent tax on the net investment income of single taxpayers with adjusted gross incomes above $200,000 and joint filers with an adjusted gross income over $250,000. There are exemptions for business owners (more on this to come in future blog posts and newsletters).
Nondiscrimination testing for employer-provided health insurance plans. If a plan is found to be discriminatory, then the employer sponsoring the plan will be subject to a $100 per day per individual excise tax.
Small Business Health Care Tax Credit: This credit – for small businesses and tax-exempt organizations that primarily employ 25 or fewer workers with average incomes of $50,000 or less - is effective immediately. It applies to small employers that pay at least half of the premiums for employee health insurance coverage under a qualifying arrangement.
There are a number of rules already in effect, including:
Restrictions on over-the-counter medicine.
Health Savings Account (HSA) and Medical Savings Account early withdrawal penalties
W-2 reporting of the value of employer provided coverage
Both the Tax and Healthcare Team at FreedMaxick stand prepared to help you and your employees through the transitions required by the new health care act. We will keep you abreast of all new developments, regulations, and other initiatives that will affect your tax and employee benefits compliance situation.
If you have any questions, or would like to review how you might be affected, contact us here or call us at 716.847.2651