Actual Damages are Commonly Measured by Lost Profits. Here's How:
Author: Joe Aquino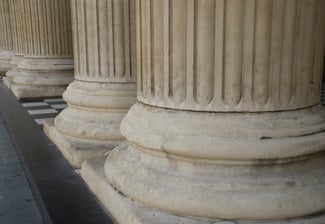 Digitizing technology and other advances have made it all too easy for copyright infringers to duplicate the work of others. And with the Internet, what was once difficult to find is often instantly available. Those who infringe on copyrights, however, may find themselves liable for significant statutory and actual damages.
Statutory vs. actual damages
The Copyright Act and the Digital Millennium Copyright Act (DMCA) provide for statutory damages. Such damages generally are subject to caps of $30,000 per work under the Copyright Act and $2,500 per violation under Section 1201 of the DMCA. In some cases, courts may increase the award to a sum of up to $150,000 if an infringement is found to have been committed willfully. If, on the other hand, an infringer wasn't aware — and had no reason to believe — that his or her acts constituted an infringement of copyright, some courts may reduce the award to a sum not less than $200.
Actual damages are commonly measured by lost profits. Courts have applied several different approaches to compute such losses. Four of the most common are:
1. Infringer's sales. The copyright holder may allege that, if not for the infringement, its sales of the protected work would have grown in an amount equal to the infringer's sales.
2. Diverted sales. A plaintiff could claim that it lost customers to the infringer and, if not for the infringer, those customers might have purchased from the plaintiff again. Courts consider comparability, especially in the customer base, as well as other factors affecting the customers' decisions.
3. Sales projections. The plaintiff might use records of its projected and actual sales from previous financial periods to establish a historical correlation between the figures that would support the use of sales projections to measure lost sales.
4. Product mix. The sales of different products during periods of both infringement and non-infringement could establish benchmarks for projecting the mix relationships in the absence of the infringement.
Some courts also consider changes in market size and sales of alternative products.
The final amount of actual damages may be affected by other factors, as well. For example, the Copyright Act allows plaintiffs to recover the infringer's profits that were attributable to the infringement but not already taken into account in the actual damages formula.
Multiple approaches work best

By offering multiple approaches that produce similar results, a plaintiff can increase the likelihood of recovering appropriate damages. A qualified financial expert can help you decide the best route for your client.
For any questions, contact Freed Maxick's team here, or call us at 716.847.2651.