Branding Can Provide Boost in Healthcare Marketing
Authors: Alan Gracie and John Kropski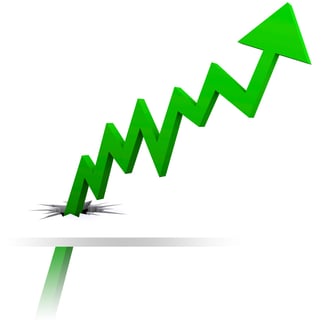 Brand loyalty isn't just for electronic devices and cereals. It can also be an integral part of marketing your facility's health care services in a competitive marketplace.
Making your branding effective
To be truly effective at branding, you must go beyond designing a simple logo or coining a catch phrase. You must recognize that it's a marketing technique which can help guide the organizational behavior and perceptions of consumers, regulators, the media and other stakeholders. And in the competitive arena known as health care, a good brand can allow you to differentiate your hospital from all the others, as well as draw and retain patients and top-notch providers alike.
In a time of increased consolidation, branding is especially critical for hospitals. When multiple systems integrate, they need to form a single, definitive and unifying brand that can help move the organization forward.
So what makes your hospital different from the rest?
Branding starts with identifying your hospital's strengths. So what makes your facility stand out? Is it state-of-the-art facilities? Highly rated physicians? Or patient-friendly payment plans? On the other hand, could it be transparent pricing? Cutting-edge research? Or a wide range of services?
While it's easy to boast about your strengths, you can't overlook your weaknesses. This is where consumer research comes in. It can help you discover your "position" in the marketplace. Hearty research will allow you to learn the factors that consumers weigh when selecting a community hospital, as well as their likes and dislikes about your facility and competitors. Consumers' values and perceptions should drive your message on how you're different from other hospitals.
Start spreading the news
Once you know what you want to say, determine your target markets, as well as the best ways to reach them. Doing this will allow you to plant your message in people's minds before they actually need your services.
The Internet is probably the first place someone will go to find a hospital. So make sure your hospital is at the top of the list by employing search engine optimization (SEO) techniques. SEO involves using links, keywords, meta tags (that is, hidden terms that search engines read), and relevant content to improve your website's visibility in a search engine's "natural," or unpaid, search results.
To maximize your hospital's reach, rely on multiple media, such as your website, billboards or print ads. Consider using digital media such as Twitter and Facebook. And don't leave out TV and radio ads, public relations activities and other marketing techniques to express your brand and build awareness of it.
Make sure you don't use the same message for all the different types of media or for each target group. But make sure you do modify your message as needed for each specific medium and target audience — all the while staying consistent with your overall brand.
Go inside
Any branding efforts should be targeted internally, as well. It's critical that you "sell" your brand to every employee before you sell it to the public. Why? Because your employees literally embody your brand. If friendliness, promptness, responsiveness, competence and service excellence are the key features of your brand, your employees must act accordingly. Otherwise, the message will ring hollow.
To turn employees into ambassadors of your brand, make sure you educate them about it, show them how to put it in action, and do your best to motivate them to practice it. For example, implement an internal program that might include:
Training videos or group sessions that show what different groups of employees — for example, nurses or lab technicians — can do to express your brand,
A brand handbook or an intranet page that tells what your brand is, why it's important, and how to put it in action,
An employee newsletter that strongly reinforces understanding of your brand and then gives examples of the types of behavior that enhance it, and finally
A program that rewards employees who excel in living the brand.
You might even host a brand rollout event, where your employees are treated to refreshments and token reminders of your brand (such as mouse pads or key chains with your logo), and motivated with skits and fun exercises to live your brand.
Other ways to promote your brand are by offering loyalty cards or reduced rates for return patients, concierge and multilingual services, same-day scheduling, videos that feature engaging patient storylines, and free health screenings.
Go for the gold
Make sure you measure the results of your branding program, which will allow you to analyze your returns on investment for different initiatives. This will also help you in identifying the messaging, tactics and media that produce the most cost-efficient results.
For any questions on your branding program, contact us here or give us a call at 716.847.2651.