Short Reports can Measure Business Performance
Author: John M. Costello, CPA, CFE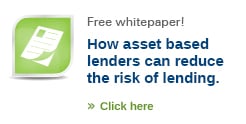 As you know, a strong borrower is also a proactive problem solver. It knows what's in the pipeline and typically responds decisively and promptly. It's too bad that GAAP financial statements typically come out weeks after the end of the month. Why? Because management that's based solely on such information is reactive, not proactive.
Fortunately, there's a solution: flash reports. These reports bridge the timing gap that exists between daily operations and receipt of GAAP financial statements.
What they are
Flash reports give upper management a weekly snapshot of certain key financial figures, such as A/R aging, cash balances, payroll and collections. Some metrics such as sales, shipments and deposits may be tracked daily, which is critical during seasonal peaks or among distressed borrowers.
Simple is good
The most effective flash reports are those that are quite simple. Reports that take longer than an hour to prepare are too complex to maintain.
Customization is imperative. Every company's flash report will contain different information. Billable hours might be more relevant to a law firm, for instance, while machine utilization rates are more relevant to a manufacturer. You'll need to figure out what items matter most, and then determine how to draw management's attention to them.
With a restaurant, weekly revenues might be broken down by the day of the week or between food and alcohol sales. Restaurateurs also keep close tabs on labor, gross margins and food and liquor costs. Take a look at the chart below. It offers an example of how a weekly flash report might help break down sales for a restaurant chain.
The most effective reports will compare the numbers to the budget, the previous week or the same week in the previous year. Such reports can help identify patterns and exceptions that require corrective action.
Consider another example. Suppose an IT firm's weekly flash report compares actual job costs to the budget, based on each job's completion rate. The owner can use this information to recoup excess costs by way of change orders and to allocate professionals to jobs more effectively. If the owner waits until month end for such information, cost overruns could actually spiral out of control.
Why lenders should employ flash reports
It's likely that your borrowers won't willingly share flash reports with their creditors and lenders, unless they're required under bankruptcy or if the borrower has failed to meet profitability, liquidity and leverage covenants. But, if you are allowed to review a flash report, try not to get involved. Why? Because it's quite normal for a borrower's cash to ebb and flow throughout the month, depending on the company's billing cycle.
Bottom line? Flash reports offer just a rough measure of change and they're seldom 100% accurate. As long as the report is mostly accurate, what's key is that management use the information to proactively and effectively respond to change.
For any questions on flash reports or any other asset based lending issue, contact us here or give us a call at 716.847.2651.