Dig Deep to Evaluate Risks
Author: Robert W. Wood, CPA
But beware: Some borrowers will exaggerate their receivables in order to get a loan. A savvy banker, however, will know what to look for on the receivables end so that they don't get duped in the process.
Watch for "ghost" sales
Banks typically monitor receivables from year to year. In addition, they compare receivables to sales with the days sales outstanding (DSO) ratio [(average receivables ÷ annual sales) × 365 days]. But certain expenses should also change in tandem with the receivables and sales, such as commissions and freight.
If these expenses don't change, it's possible that management is booking fictitious sales — which definitely warrants investigation. Also, be very skeptical of any business that reports huge improvements in gross margin. This is especially true when the DSO ratio has increased.
Determine which borrowers are at risk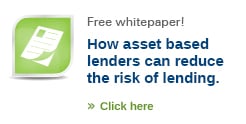 It's risky for any company to rely on just one customer for more than 10% of its annual sales. What happens, for example, if a top client chooses an alternate supplier or strong-arms for more lenient payment or pricing terms? And what happens if a client files for bankruptcy?
Unfortunately, such concentration risks are quite common — especially among smaller businesses. That's why it's critical to identify your borrowers that suffer from concentration risk. Make sure you keep an eye on their key customers' financial performance and track the expiration dates of any exclusivity contracts or pricing commitments.
Dig deeper
A business's balance sheet should report accounts receivable as of a certain date. But that begs the question: What happens after the accounting period ends? You can get a much clearer picture of the condition of receivables by simply investigating how much of the outstanding invoices was paid or written off, how many credit memos were issued within a month of year end, and how many sales were reversed.
Because many receivables scams are reversed shortly after the accounting period, aggressive managers may scramble to inflate their receivables just at the end of the year. It's just common sense to pay close attention to a client's receivable journal entries made during the last few weeks of the year. If you see a significant increase in year-end account activity, it's likely that there's been some manipulation of receivables.
As you know, financial statements typically provide minimal information, so dig a bit deeper and ask for supplemental schedules, such as aging reports or sales decomposition reports. Ask borrowers to compare credit vs. cash sales or break down collections by salesperson, for example.
So long as you get permission, contact your borrowers' customers directly to confirm receivables. Confirmation letters can help protect against aggressive accounting practices, such as credit memo scams or fictitious revenue. When sent to a random sample of customers, confirmation letters can pin down whether specific invoices were outstanding as of a particular date.
Go the extra mile
If you go the extra mile with the due diligence described above, it's more likely that your estimation of customers' loan worthiness will be spot on. But if you take a customer's reporting of receivables at face value, you might be in for some unpleasant surprises.
For any questions on evaluating receivables or any other asset based lending issue, contact us here or give us a call at 716.847.2651.
When vetting a commercial customer for a loan, you examine the company's financial statements to gauge the health of their receivables. You might consider this amount as collateral when you proceed with your
lending
decisions.