Tap Your Trusted Advisor for Help in Building a Finance Acquisition Plan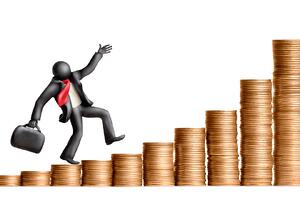 If there's one common denominator for all high tech companies, it's that they are always on the search for money to fund their growth. The transition from start up to growth is particularly tough because of the need for the company to balance growth with the need to build infrastructure, but in many cases, that just isn't possible without financing assistance.
Having a well-conceived and structured business plan is fundamental to securing financing, but it has been our experience that successful firms find, and fight tooth and nail for every available dollar, without sacrificing too much in the way of equity or loss of control.
It's a good idea to work with your trusted advisors to develop a financing plan that weaves' several sources of financing together, along with a way to retain as much equity and control over the business as possible. Here are a number of ideas for sources of financing that you might consider:
Advance payments from customers
Angel equity
Bank loans
Crowdfunding
Debt: factoring, asset based lending, mortgages
Federal or state government grants, loans or credit guarantees
Friends and family members
Funding out of cash flow
Local and state economic development organizations
Maximizing tax deductions
Small Business Innovation Research Grants
Smart leases
Refundable tax credits
Vendors
Venture capital
Of course, not all of these are going to be appropriate for helping to finance your company's leap from start up to growth stage, but likely that some combination of these will be required.
Freed Maxick has worked with hundreds of high tech companies and startups. Please call us to talk with one of our business advisors on structuring a plan that will help you secure financing for your business. Call us at 716.847.2651, or contact us here.