Making the Leap from Early Stage to Growth Requires Planning and Documentation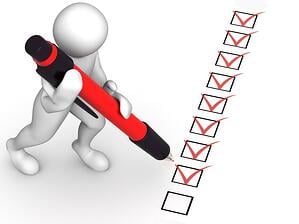 High tech companies that are looking to make the leap from start up to growth stage must have a business plan. Business plans are not only important for raising funding, they're a way to describe and promote your business, critical for getting shareholders and employees on the same page, and represent a reality check against both market and competitive situations.
There is an abundance of information about how to write a business plan and our CPAs and consultants have helped hundreds of companies though the strategic and business planning process. Based upon our experiences, we offer the following checklist that can help you assess your business plan efforts:
A 10 Point Checklist for Your Business Plan.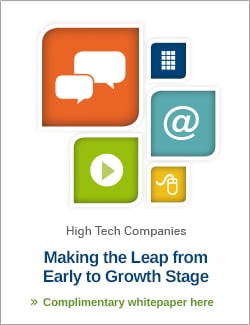 Does your plan have:
A short, concise, and clear executive summary
A business rationale based upon your vision of the unsolved problems or needs that the business will address – i.e. – a convincing business case or "reason for being."
A concise description of your differentiating product or service
A clearly defined target market
A competitive analysis and a SWOT analysis
A statement of goals and objectives for the business over time
A comprehensive marketing plan, including both traditional and digital marketing strategies
Bios of key team members, with particular attention to their responsibilities and key skills and capabilities they bring to the business
A roadmap or implementation plan for reaching goals or objectives
A credible financial plan, including projections
What Else Do You Need?
In addition to a full written business plan, we recommend that you also have available:
An elevator pitch that delivers your value proposition in 2-3 sentences;
A handout/executive summary of 1-2 pages that clearly outlines key aspects of your business;
A PowerPoint presentation of 8-20 sides.
Writing a business plan is a fundamental and necessary step for making the leap – your current and potential investors will require one. But its value goes far beyond financial projections – it's a roadmap to the future.
Freed Maxick has worked with hundreds of high tech companies and startups. Please call us to talk with one of our business advisors on structuring a business plan that will help you with strategic, financing and operational strategies and tactics. Call us at 716.847.2651, or contact us here.