Cash Flow Management Can Spell the Difference Between a Successful High Tech Firm and a Failed One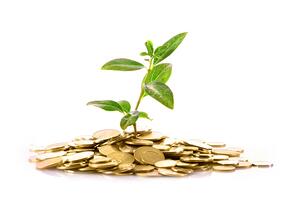 At the point where your high tech firm is looking to make the leap from early to growth stage, it's likely that cash flow and management of cash is becoming an increasingly more difficult challenge. Cash flow management can spell the difference between a successful business and a failed one, because in any business venture cash is always the king.
While your firm may be profitable, that doesn't necessarily translate to a cash rich business. Cash management and having enough cash on hand is generally a function of timing – between selling an item and collecting a payment; or between times you purchased items for your business and paid for them. So cash management really deals with knowing where cash is coming from, when you will get it, where it needs to go, and when it needs to get there.
Having the right accounting systems in place is fundamental to understanding and budgeting for cash flow. These are functions where your accountant can be of enormous assistance. With your management team, they can also recommend strategies for improving cash flow, for example:
Set and stick to a cash management budget
Managing and tighten your customers' credit
Weed out unprofitable customers, those that cost more to maintain than they add to the bottom line
Invoice promptly and take measures to encourage prompt payment
See if payments to suppliers can be extended
Renegotiate contracts
Attract new customers or sell additional goods or services to your existing customers
Keep a close eye on budgets and expenses for new product development
Kill pet projects that are unproductive and a drain on cash
Another critical area of cash management for high tech companies moving to the growth stage is effective inventory management, and for companies looking to protect their cash it's smart to minimize inventory. According to Chris Gordon of WIPRO Consulting Service, "high-tech businesses often cannot satisfy demand for their most popular products due to availability issues, and also experience inventory overhangs when a slump in demand catches them off guard."
Your inventory management best practices may include the following strategies:
Make your vendors keep your inventory
Have vendors ship the inventory to customers
Outsource components of the manufacturing process
Order inventory just-in-time
Pay only as you use the inventory
Order in real time
Educate employees about your goal to reduce inventory and give them an incentive for making it happen
Make products to order instead of to sell
Allow only limited access to inventory to minimize theft
Use the same inventory items to create multiple products
Stock only items that have a quick turnaround
Get rid of obsolete inventory
There are, of course, other more sophisticated inventory control strategies and technologies that require greater involvement with your team of accounting and operations management advisors.
It's unfortunate that so many high tech companies fail to make the leap to a growth stage because of cash management issues. While this blog post provides a brief overview of why cash flow management is important, and a number of strategies for improving cash flow, our recommendation is that you make this issue a priority in your planning efforts.
Freed Maxick has worked with hundreds of high tech companies and startups. Please call us to talk with one of our CPAs or business advisors on cash management and inventory control strategies for your high tech company. Call us at 716.847.2651, or contact us here.