Use This 17 Point Checklist to Get Started on Selecting a New ERP System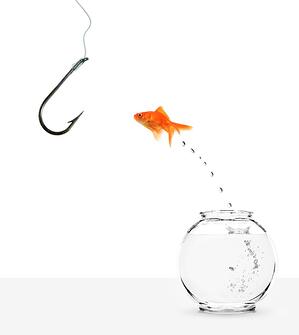 There's going to be an inevitable point in your high tech firm's evolution from start up to growth stage where you will outgrow your IT and Enterprise Resource Planning (ERP) platform and software. In fact, without an ERP system that meets your needs and is scalable, your ability to make the leap onto the growth stage may be severely hampered.
Selecting, installing, managing and using an ERP system is expensive and fraught with risks. Considering that most systems have a shelf life of between 10 and 15 years, you don't want to make a mistake at the beginning of the process that will haunt you for years to come.
So, our first piece of advice is to hire an ERP system consulting specialist who can work with your management and ERP implementation team throughout the process. This consultant should be independent (i.e. not a software vendor representative), have at least a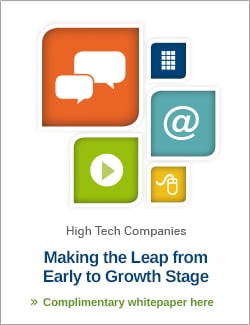 basic understanding of your industry, and a well-defined process. This is a huge investment requiring an exhaustive change management process, undertaken with the promise of huge returns over time.
At the 10,000 foot level, selecting the right ERP system involves defining what you need, pinpointing expectations for results or benefits from the system, becoming familiar with the ERP market, and then searching for the right solution. Along the way you'll get into a discussion of cloud based ERP systems, vendor recommendations and references, and get exposed to lots of horror stories about ERP projects that have gone horribly wrong.
17 Point Checklist
Here is a 17-point checklist from www.erpsoftwareblog.com that can help you navigate the daunting process of selecting the right ERP system for your company. This is, of course, a very preliminary list and we offer it as a starting point for your journey:
Functionality requirements

1. What business challenges do you plan to solve with ERP?

2. What key issues and concerns do you have with your current system? What functionality do you think your system is missing but needs?

3. What functionality will you actually use? This way, you don't pay for features your company doesn't need now or don't foresee using in the future.

4. Is the solution scalable and flexible to meet today's needs – and provide a framework for future growth?

5. What will define success for your new system? How will you quantify this success – in terms of increased productivity, reduced costs, or other factors?

Integration requirements

6. What's unique to your industry and business that new software would need to address?

7. Does the ERP solution strategically align with its purchase justifications (business case, return on investment, etc.)?

8. How much customization will be involved – and what is the impact of that customization upon the solution?

Training requirements

9. How intuitive is the user-interface for employees? In other words, does the ERP system offer an interface similar to software that most employees already use – which reduces training time and improves employee buy-in? Or is this something totally new that employees need to learn from scratch?

10. How much employee training will actually be required to optimize the value of the new system once deployed?

Deployment requirements

11. What deployment options do the software and vendor offer – on-premise or hosted or combination of the two; one-time license fee or monthly subscription?

12. What is the deployment process and expected timeframe?

13. What will be required of your in-house staff during deployment?

Vendor support requirements

14. What on-going services should you expect from your ERP vendor?

15. What are the different levels of support plans offered by the vendor?

16. What is the availability of after-hours support?

17. What response times can the vendor commit to achieve?


Freed Maxick has worked with hundreds of high tech companies and startups. Please call us to talk with one of our CPAs or business advisors on ERP system selection for your high tech company. Call us at 716.847.2651, or contact us here.