Return to Blog
Is Your Bank Accountable to Your Insolvent Customer's Creditors?
Insight and Guidance on the Legal Theory of "Deepening Insolvency"
Author: Emmon Khan, Senior Field Examiner

Suppose a borrower is experiencing financial trouble. His company is trying a turnaround and has asked you to continue to advance him funds under its working capital line. What should you do? As you apply professional criteria in regard to the customer's request, keep this in mind: Your financial institution might be held accountable by your customer's creditors under the legal theory of "deepening insolvency" if the customer chooses bankruptcy protection.
Defining deepening insolvency
Balance sheet insolvency occurs when a company's assets no longer exceed its liabilities, thus preventing the business from repaying its debt. One court defined it as the "fraudulent prolongation of a corporation's life beyond insolvency, resulting in damage to the corporation caused by increased debt." Misrepresentations, mismanagement, and fraud can cause and even hasten insolvency.
Deepening insolvency has come forth in some jurisdictions as a creative remedy for creditors who assert a company delayed filing for bankruptcy and, instead, unnecessarily prolonged its corporate life by obtaining loans while already insolvent. By taking on additional equity financing or debt, a business compounds its insolvency and greatly impairs its ability to repay creditors.
Ever since deepening insolvency emerged in the 1980s, it's been alleged against officers and directors who breach their fiduciary obligations. It's also been alleged against professional advisors as well as secured creditors who help conceal the extent of financial turmoil, exert undue control over distressed customers and support unrealistic workouts.
The legal history
The first case that suggested secured lenders may contribute to customers' insolvency was In re Exide Technologies, Inc. In this Bankruptcy Court case, a banking syndicate lent substantial funds to Exide Technologies in spite of the fact that the company had reported significant losses and an insolvent balance sheet. Exide used these funds to help support its faltering operations and acquire a competitor.
As the company's financial condition continued to crumble after the acquisition, the syndicate received credit enhancements — including additional collateral and guarantees — in exchange for continuing financial support. Moreover, the lenders leading the syndicate acted as advisors and received investment banking fees from the acquisition. Over time, bankruptcy became inevitable, and the creditors' committee filed suits against the lenders alleging, among other charges, deepening insolvency.
When the court refused the lenders' request to dismiss the claim, it opened the door for deepening insolvency claims against secured creditors who make risky loans to insolvent borrowers to the detriment of other creditors.
Deepening insolvency claims have had mixed results in courtrooms. For example, courts in several cases, such as Trenwick America Litigation Trust v. Ernst & Young and In re Global Service Group, have narrowed or rejected the scope of claims based on the theory of deepening insolvency. Until the legal community can clearly define and consistently apply the concept of deepening insolvency, this issue will remain a wild card in bankruptcy litigation.
Minimizing exposure
A properly managed turnaround can increase creditor recoveries and even help avert formal bankruptcy proceedings, thereby allowing borrowers to regain profitability. Fiduciaries of an insolvent business might conclude that the business should continue to operate to maximize its long-term wealth-creating capacity — that is, its "enterprise value." There's no absolute duty to shut down and liquidate an insolvent corporation. So, as long as the loan is made without violating the business judgment rule, a court should not impose liability.
However, it's important to carefully review a client's workout plan for errors, omissions and unrealistic assumptions. In many cases, bankruptcy may provide a better alternative — then you can lend funds to a debtor-in-possession under the court's supervision.
Other actions
A lender might find itself on either side of an insolvency claim. In addition to being charged with contributing to a borrower's financial distress, a bank may initiate similar charges against directors, owners, or insolvency professionals to recoup any outstanding loans upon the borrower's insolvency.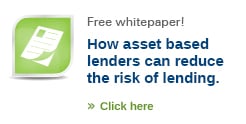 That's why it's critical to bring in independent financial advisors to help substantiate or refute deepening insolvency claims, including unraveling complex transactions, investigating fraud allegations, tracing assets or funds, and calculating economic damages. They also can objectively determine whether a company's turnaround plans are reasonable or, alternatively, whether bankruptcy is imminent.
Pulling the plug
It can be quite difficult to deny financing to a loyal customer who is in financial distress. But if your client's financial health adds up to deepening insolvency, you may need to pull the plug.
If you have any questions about insolvency or any other asset based lending issue, give us a call at 716.847.2651, or you may contact us here.