Ever hear the saying "there's an app for that"; well now there's a currency for online users-Bitcoin. With no actual existence in the physical world, Bitcoin has been breaking barriers for online and consumer bartering.
How does it work?
By visiting an online exchange site, you can simply exchange traditional curriences (dollars, pounds, etc) for the virtual currency. Trading started at $7.00 in 2010, in exchange for one Bitcoin. What separates the Bitcoins from other tradable scripts (i.e. the Disney dollar), is that the coins trade on a floating exchange rather than having a fixed exchange rate set to a national currency. Prices have fluctuated wildly over the last couple of years, and with no government oversight or regulation, there is also no way to protect the online exchange. This led to a brief shutdown after Bitcoin sites were hacked. It is back in circulation, but finding places that will take the coin is difficult. There are some restaurants, book stores and online retailers that will take the coin as currency. It requires logging into your IPhone and sending the coins to the retailer you are dealing with, virtually. Once the exchange is complete, you have your merchandise. According to Bitcoin Magazine, the currency has gained over 1 million users.
It can't be that easy?
It's not! When Bitcoin first started trading in 2009 it sold for less than a dollar. The virtual currency started garnering more attention when, in the start of January of this year, it rose from $10.00 to roughly $260.00 by April 10th. But that bubble burst when it fell to $77.00; since then it is slowly rising again. Not only is the currency volatile, but investors have had to deal with highly unstable trading platforms- the unfortunate symptom of decentralized currency. Currently there are 11 million Bitcoins in circulation, but this new way of bartering is unpredictable. Traditional currencies are safely held in a range of investment funds and banks. While both have their security problems, only one is considered "hard currency".
Are there tax implications?
Due to widespread curiosity and the growing interest in Bitcoins, the Treasury Department issued a series of guidelines for Bitcoin brokers. The guidelines serve more as a direction against money laundering than tax implications. The IRS hasn't specified yet whether Bitcoins should be considered an in-kind payment, bartering system, or foreign currency payment. Trying to decipher between these distinctions is no easy task, as each has its own implications under the U.S. tax code. As the continued education is necessary, to be aware of future tax issues that may arise from internet currencies; as the IRS and government entities move toward concrete answers to questions surrounding the treatment of digital currencies.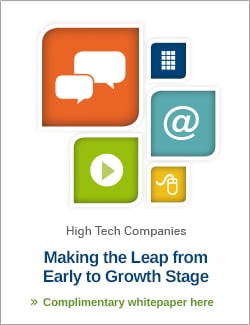 Freed Maxick tax auditors stay current and update with currency guidelines, to help keep you aware of issues or implications that could affect your taxes. If you would like to learn more Contact us to connect with our experts.
We have also worked with hundreds of high tech companies and startups. Please call us to talk with one of our CPAs or business advisors about getting your high tech company to growth mode. Call us at 716.847.2651, or contact us here.