Where is my economic impact payment?
Payments started going out April 10, 2020, but many Americans still have not received their payments. The government is making these payments in steps, as logistically it simply is not possible to make all these payments at once. Payments to Social Security beneficiaries, railroad retires and veterans who are not required to file a tax return began going out last week and will continue to be issued through May.
Anyone who is eligible but does not have direct deposit information on file will be mailed a check or prepaid debit card. Those began to go out in late April, but that process might take several months because of distribution limitations.
If you qualify, make sure the IRS has the current and necessary information. The IRS has a "Get My Payment" tool on its website for people to add their direct deposit information or track the status of their payment.
Why isn't the IRS "Get My Payment" working for me?
There have been some glitches with the roll out of the "" tool, which the IRS is working to fix. First, personal information must be entered into the tool exactly as it appears on your tax return. Some people claim to have had better luck using all capital letters, however the IRS claims the entry is not case sensitive. If all caps doesn't help, consider using 2018 tax return data.
Some users are getting various error messages from the "Get My Payment" tool. These errors may mean the IRS cannot determine your eligibility right now. There are a few reasons for this. First, you didn't file a 2018 or 2019 return, or it hasn't been fully processed. Or the site simply doesn't have the information available yet; the agency is adding more data for use every day and updates the information overnight daily.
Why didn't I get an economic impact payment for my child?
The payment for children only applies to eligible children, generally under 16 years old. The child cannot be claimed as a dependent on another return. If the child was born after the most recent return was filed or is a dependent of someone who receives Supplemental Security Income or Department of Veterans Affairs benefits', their information will need to be added to the "Get My Payment" site.
If you did not receive the full amount to which you believe you're entitled, for a child or otherwise, you'll be able to claim the additional amount when filing your 2020 tax return.
What do I do if my payment went to an old, closed or unused bank account?
If the account is closed or no longer active, the bank will reject the deposit and mail a check instead. It will go either to the address listed on your tax returns or the one on file with the U.S. Postal Service - whichever is most current.
As required by law and for security reasons, a letter about the Payment will be mailed to each recipient's last known address within 15 days after the Payment is made. The letter will provide information on how the Payment was made and how to report any failure to receive the Payment.
Will my payment be reduced if I have certain other debts?
The CARES Act limits offsets of Economic Impact Payments to past-due child support. No other Federal or state debts that normally offset your tax refunds will reduce the payment. Nevertheless, tax refunds paid under the Internal Revenue Code, including these Economic Impact Payments, are not protected from garnishment by creditors once the proceeds are deposited into an individual's bank account.
What do I do if I received a payment for a deceased relative?
A payment made to someone who died before receipt of the payment should be returned to the IRS. Return the entire payment unless the payment was made to joint filers and one spouse had not died before receipt of the Payment, in which case, you only need to return the portion of the Payment made on account of the decedent. This amount will be $1,200 unless adjusted gross income exceeded $150,000. Instructions for returning the payment can be found here.
Assistance and Guidance from Freed Maxick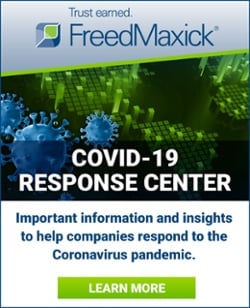 The Freed Maxick COVID-19 Resource Center has a wealth of information and guidance on a wide range of topics related to tax relief and benefits, regulatory relief and benefits, and business continuity in the era of COVID-19. Click on the button to explore insights, observations and updates.
If you wish additional guidance, we are available to discuss your issues and concerns. Connect with us here or call Freed Maxick at 716.847.2651.
Please keep in mind that due to the quickly-changing nature of the COVID-19 pandemic, you should always discuss changes with your Freed Maxick advisor or legal counsel.