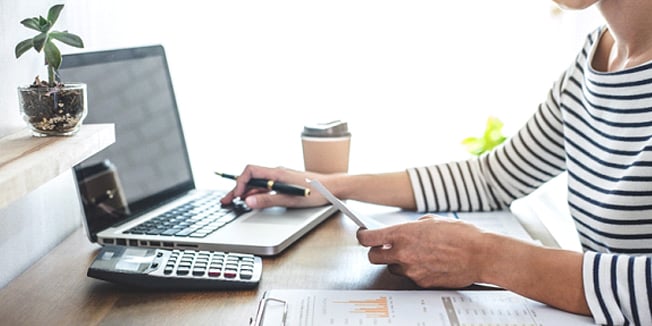 Once you have determined that you need to register for sales tax, how do you actually accomplish that? As with all things sales tax related, the answer is "It depends". It depends on which state you are registering with, as they are all similar but each has their differences. Just like the sales tax laws themselves!
Your starting point will be to visit the website of the state's Department of Taxation and Finance, as it is known in New York, but may be known as the Department of Revenue in other states.
For your reference, a list of links to state sites has been provided below:
As you can see in the table above, many states have online portals where you can create an account to register for sales tax, file your sales tax returns online, respond to notices and check account status. Others will have forms for you to download and complete. Some may charge a registration fee, while others will not.
What can you expect from all of the states you register with? You need to gather and have ready basic information about your company as you complete the registration process. This includes:
Business name, address, date of formation
Form of business (corporation, partnership, sole proprietor)
Members/owners/shareholders names and addresses
Business activity (what do you sell? When did you start selling it in that state?)
You can expect an average wait time of about 7-10 business days to receive confirmation of your registration. Filing online will produce faster results than paper filing. Using a state portal, where available, may be faster yet.
The process can be tedious, but it is important. The good news is that most states, eager for you to register, have help lines you can call to get assistance with the registration process, if necessary. Once you know you need to register, it's best not to procrastinate.
For more information on how to register for states sales tax, or to talk with a member of our state and local tax team, please contact Freed Maxick using the form below.