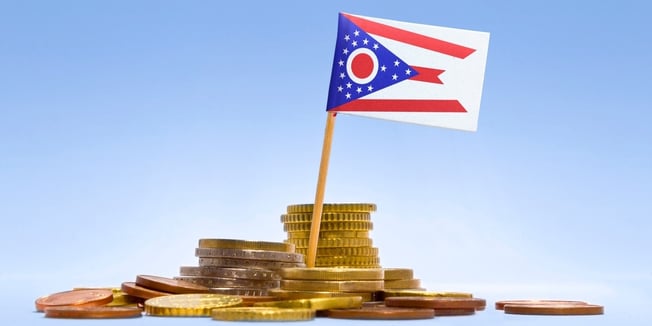 Ohio will be administering a tax amnesty program from January 1, 2018 through February 15, 2018. Taxpayers who come forward voluntarily during this program will pay all taxes and one-half of the interest that is due. The state will waive all penalties and the other half of the interest and the taxpayer will not have any potential civil or criminal actions taken against them with respect to the tax.
Ohio Tax Amensty Program Eligibility
If you have delinquent taxes due and payable as of May 1, 2017 that are unreported or underreported you are eligible for tax amnesty. The qualifying taxes may be either personal or business taxes including personal income and school district income taxes, financial institution, sales, use, tobacco products, and commercial activity taxes. It does not apply to municipal or township lodging tax or resort area tax.
However, taxpayers who have received prior communications from the Ohio Department of Revenue, such as a notice of assessment, bill, notice of audit, as well as taxpayers currently under audit, or who have been audited, are not eligible under this program.
Looking Ahead
The state has yet to issue full guidance on the program. Further information should be available once the program dates are closer.
Another consideration for some taxpayers is that Ohio almost always has a Voluntary Disclosure Agreement Program (VDA) available for use at any time for various taxes. The VDA is open to non-filing taxpayers who enter into and have executed an Ohio Voluntary Disclosure Agreement prior to any contact from the Ohio Department of Taxation. The VDA generally limits the look-back period to three years plus the current year. The rules of the VDA program differ from the Amnesty Program in that the non-filing taxpayer waives their right to a refund for the look-back period and must pay all taxes plus interest due when filing. In exchange, the state will waive all penalties for those tax years, plus all tax years prior to the years covered by the agreement. The Voluntary Disclosure Agreement Program may be more advisable in situations where a taxpayer may have Ohio liabilities related to periods older than three years.
Need Assistance with the Ohio Tax Amnesty Program?
If you have any operations in OH that you have been reluctant to report, now is a good time to do so. Our state and local tax professionals can assist you with any issues you would like to discuss and help you navigate through either the Amnesty or Voluntary Disclosure Agreement Program to become compliant with Ohio taxes, contact us here.