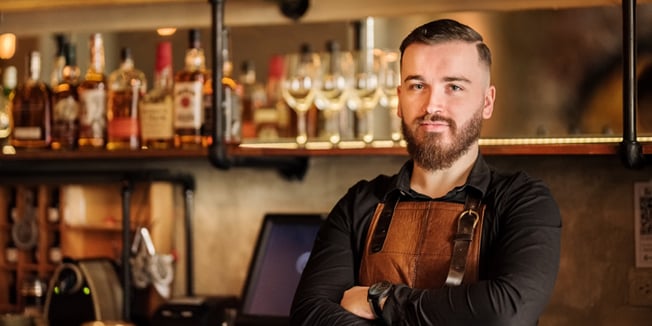 As part of the Coronavirus Aid, Relief, and Economic Security Act (CARES Act), the Paycheck Protection Program (PPP) provides $349 billion of loan funds to support small businesses and other eligible entities impacted by COVID-19 to pay workers, interest on mortgage obligations, rent, health insurance, paid sick or medical leave, utilities, and payroll related costs incurred from February 15, 2020 – June 30, 2020,(" the covered period".)
Eligible applicants can apply for a PPP loan, up to a maximum of $10 million, from participating lenders. Loan amounts are based on 2.5 times monthly average of payroll.
Up to eight weeks of eligible expenses paid after the PPP closing can be forgiven from the loan principal as long as the employer maintains previous payroll counts (FTE levels) during the covered period.
PPP loan repayments will be deferred for not less than six months and must be repaid within two years.
The Interest rate associated with PPP loans is set by the SBA at 1% per annum.
There will be no fees for borrowers to apply.
There are no collateral requirements or personal guarantees for the loan.
SBA credit elsewhere test does not apply to this loan.
All PPP loans are 100% guaranteed by the SBA.
Additional details of PPP continue to be provided by both the SBA and Treasury. To date there have been three Interim Final Rules and several FAQs issued. More are anticipated.
What are eligible expenses under PPP?
Eligible expenses include payroll support, such as employee salaries (including guaranteed payments to service partners), paid sick or medical leave, health insurance premiums, retirement benefits, mortgage interest, rent, and utility payments.
Who is eligible and can apply for PPP?
Any business concern; or
501(c)(3) nonprofit organizations; or
501(c)(19) veteran's organizations; or
Tribal business concern described in section 31(b)(2)(C) of the Small Business Act;

with the greater of:

500 employees or less; or
The SBA size standards shown by NAICS code for each type of business: https://www.sba.gov/size-standards; or
US employees exceeding 500 that meet a new Alternate Size Standard Test with tangible net worth and average net income thresholds.

Sole-proprietors, independent contractors, and other self-employed individuals that have filed or will file a Federal Form 1040 Schedule C for 2019; or
Businesses with more than one physical location that employs no more than 500 employees per physical location in certain industries and is below a gross annual receipts threshold in certain industries; or
Businesses in the hospitality and restaurant industries, franchises that are approved on the SBA's Franchise Directory; or
Small business that receives financing through the Small Business Investment Company (SBIC) program.
Do I have to be operational to apply?
Yes, entities must have been operational on February 15, 2020 and had payroll during 2019 or January 1 to February 29, 2020 (if not in business in 2019).
Where can I apply for PPP loan?
You can apply through authorized bank and non-bank lenders approved by the Small Business Administration and U.S. Department of the Treasury for the PPP program.
For small business concern application, the process started on April 4. For sole proprietors and independent contractors, the application started April 10.
Who approves my PPP loan?
The lender who is approved by SBA or U.S. Treasury for PPP will approve your loan application.
What is the time period covered under the PPP?
The covered loan period is from February 15, 2020 to June 30, 2020.
What is the maximum loan amount under the PPP?
The maximum loan amount is $10 million.
There is a formula to determine the loan amount that is related to payroll costs incurred by the business.
How much is the loan guarantee provided by SBA to lenders under the Program?
Can I still apply for PPP if I can obtain credit elsewhere?
Credit elsewhere requirements are waived for this PPP.
What certifications will I need to provide in order to apply for PPP?
Borrower must certify in good faith that funds are needed based on current economic conditions, that the funds will be used to retain workers and maintain payroll, and that their request is not duplicative with other SBA funds for the same purpose.
What fees will I need to pay in order for PPP?
SBA waives borrower and lender fees.
Is there a collateral or personal guarantee requirement for PPP?
Both collateral and personal guarantees are waived.
What is the interest on PPP loans?
Interest that can be charged- is 1%, which was set by the SBA.
Is there a prepayment penalty or fee on PPP?
There are no prepayment fees or penalty.
Are there deferred payments allowed under PPP?
Loan payments will be deferred for minimum of 6 months.
Is any portion of the PPP loan forgivable?
Amount spent by borrower on allowable costs in the first 8 weeks from loan origination will be forgiven with appropriate documentation provided to the lender.
Amount will be reduced proportionately by the reductions in workforce as compared to the previous year's comparable covered period or, at the election of the borrower, the first two months of 2020
If rehires are made during the 8-week period, then there will be no penalty in reflection of layoffs incurred from February 15, 2020 and April 26, 2020 (30 days after enactment).
No more than 25% of the loan forgiveness amount may be attributable to non-payroll costs.
For sole proprietors and independent contractors with employees, in addition to the above, 8/52 of the owner's net profit from Schedule C is also allowable.
For sole proprietors and independent contractors without employees, the maximum is 8/52 of the PPP loan.
What happens to my PPP loan after December 31, 2020?
Anything not forgiven has a term of two years.
The loan will remain 100% guaranteed by SBA.
Loan Forgiveness for Paycheck Protection Program (PPP)
The Act establishes that the PPP borrower is eligible for loan forgiveness equal to the amount spent by the borrower during an 8-week period after the origination date of the PPP loan.
What can be included in the PPP loan forgiveness amount?
Payroll costs;
Mortgage interest payments on mortgage obligations incurred prior to February 15, 2020;
Payment of rent on covered leases entered into prior to February 15, 2020; and
Payment on any utility for which service began before February 15, 2020.
What is the maximum amount of PPP loan can be forgiven?
Amounts forgiven may not exceed the principal amount of the loan.
Eligible payroll costs do not include compensation above $100,000 in wages.
The amount forgiven will be reduced by any employee's reduction in pay beyond 25 percent of their prior year compensation.
For sole proprietors and independent contractors without employees, the maximum is $20,833.
What proof do I need to submit to my lender to qualify to PPP loan forgiveness?
Borrowers will provide documentation to lenders of their payments during the period such as payroll tax filings, proof of lease payments, proof of mortgage interest payments, and proof of utility payments.
Proof of payment can be a bank statement or canceled checks.
When will my PPP loan be approved for forgiveness?
The borrower must make a request to the lender for forgiveness by providing documentation of payments made under the covered period.
The lender has 60 days to review and approve the request for forgiveness.
Example
A qualified small business pays $2,000,000 in eligible expenses that qualify for forgiveness (such as payroll expenses, rent payments, and utility costs) and receives a covered loan in the amount of $2,000,000.
For the period between February 15, 2019 - June 30, 2019, the Eligible Recipient employed an average of 200 full-time employees. Thereafter, for the same 2020 covered period, the Eligible Recipient employs on average 190 full-time employees, and there was no reduction in salary or wages for any full-time employee that made less than $100,000 on an annualized basis in 2019. In that case, the total amount of the covered loan eligible to be forgiven is equal to $1,900,000, calculated as follows:
$2,000,000, multiplied by
.95 (190 full-time employees/200 full-time employees).
Organizations seeking forgiveness of a covered loan are required to submit:
documentation verifying the number of full-time equivalent employees on payroll and pay rates for the required periods; and
documentation substantiating expenses made that are eligible for forgiveness (such as lease, mortgage interest, and utility payments).
We anticipate additional guidance will be issued by the SBA to assist businesses and organizations seeking loans through the new program implemented by the CARES Act.
Assistance and Guidance from Freed Maxick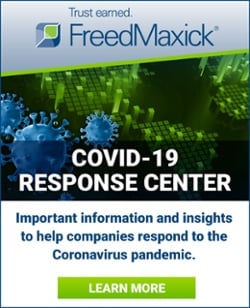 The Freed Maxick COVID-19 Resource Center has a wealth of information and guidance on a wide range of topics related to tax relief and benefits, regulatory relief and benefits, and business continuity in the era of COVID-19. Click on the button to explore insights, observations and updates.
If you wish additional guidance, we are available to discuss your issues and concerns. Connect with us here or call Freed Maxick at 716.847.2651.
Please keep in mind that due to the quickly-changing nature of the COVID-19 pandemic, you should always discuss changes with your Freed Maxick advisor or legal counsel.