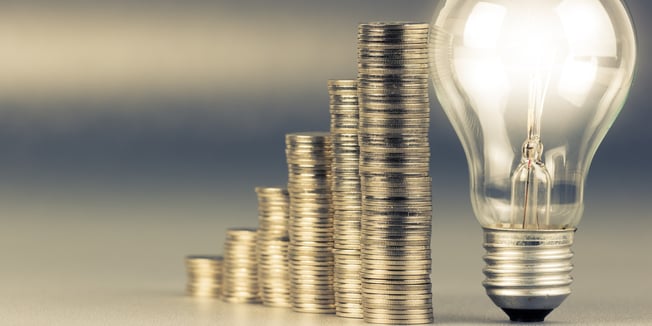 A recent taxpayer-friendly change in the federal tax law has effectively expanded the number of taxpayers that can use research and development (R&D) tax credits to reduce their income tax liability. Companies that rely on the hard sciences or use technology to create or improve products or processes can reduce federal taxes using R&D tax credits.
Historically, the rules applicable to general business credits only allowed the use of R&D tax credits to offset regular tax up to the amount of the alternative minimum tax (AMT). In many cases for corporations, shareholders in S corporations, and partners in partnerships, the high-income earners were paying AMT in excess of their regular income tax liability—meaning they could utilize none of the R&D tax credits generated each year (though the tax credits could then be carried back one year, and carried forward up to 20 years).
This limitation on the use of R&D tax credits discouraged companies and individuals subject to AMT from performing an R&D tax credit study, since they weren't able to utilize the R&D tax credits generated.
New Opportunity to Claim R&D Tax Credits
The IRS and Congress were aware of this limitation and instituted changes through the Protecting Americans from Tax Hikes Act of 2015 (PATH Act). Effective for tax years beginning after December 31, 2015, "eligible small businesses" and their owners can use R&D tax credits to offset AMT.
The following example demonstrates the impact the PATH Act has had on the ability of a small business owner to utilize R&D tax credits. In this example, the taxpayer is an owner of an S corporation and a Limited Liability Company (LLC) and the taxpayer is actively involved in both entities. The flow through ordinary income and R&D tax credits from the S Corporation are $140,000 and $15,000 respectively. The flow through ordinary income and R&D tax credits from the LLC are $260,000 and $25,000 respectively. The taxpayers' utilization of R&D tax credits and the resulting tax savings pre and post Path Act are shown below.
| | | |
| --- | --- | --- |
| | PRE PATH ACT | POST PATH ACT |
| Adjusted Gross Income | $540,000 | $540,000 |
| Regular Tax | $148,000 | $148,000 |
| Alternative Minimum Tax | $144,000 | $144,000 |
| Difference | $4,000 | $4,000 |
| R&D Tax Credit Generated | $40,000 | $40,000 |
| R&D Tax Credit Used | $4,000 | $40,000 |
| Tax Savings | | $36,000 |
Note: AMT limitations continue to apply to any R&D tax credits carried forward from taxable years beginning before 2016.
"Eligible Small Business" Defined
This new tax savings opportunity is available for a non-publicly traded corporation, partnership, or sole proprietorship if the average annual gross receipts for the three-taxable-year period preceding the credit year do not exceed $50 million. Partners, LLC members, and S corporation shareholders must also meet this gross receipts test.
This change in the PATH Act may present your business with an opportunity to re-evaluate your activities to determine qualification for R&D tax credits.
We may be able to quickly tell you if you are an eligible small business that qualifies for R&D tax credits. Have your financial and tech specialist contact us for a no-cost preliminary consultation with a member of our R&D tax credit services team.