In the second of a four-part series, the professionals of Bond, Schoeneck & King and Freed Maxick discuss the practical challenges being faced by employers as the reopening process continues in Western New York.
Now that our region is in the middle of Phase Two, what have employers learned and how can they prepare for what's ahead? Also, what should employers keep in mind as the rules governing forgiveness of loans under the Paycheck Protection Program continue to evolve?
Freed Maxick Audit Directors Christopher Eckert and Ryan Caster discuss:
Payroll Protection Program Flexibility Act and Key Revisions to the PPP
Extension of covered period
Thresholds for payroll costs spent and possible "cliff" on forgiveness
Extension of loan terms for unforgiven amounts
Changes to rehire dates for FTE measurement
Main Street Lending Program Overview
Who is eligible to participate?
Lending options available
Certifications and covenants required
How to apply/timing of program


Bond attorneys Jay Organek and Riane Lafferty focus on:
Managing the Returning Workforce
Update on the state's reopening guidance
Common issues for employers
Frequently asked questions
Assistance and Guidance from Freed Maxick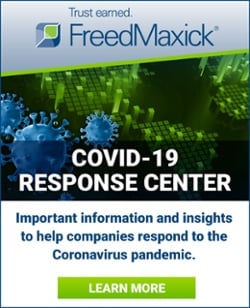 The Freed Maxick COVID-19 Resource Center has a wealth of information and guidance on a wide range of topics related to tax relief and benefits, regulatory relief and benefits, and business continuity in the era of COVID-19. Click on the button to explore insights, observations and updates.
If you wish additional guidance, we are available to discuss your issues and concerns. Connect with us here or call Freed Maxick at 716.847.2651.
Please keep in mind that due to the quickly-changing nature of the COVID-19 pandemic, you should always discuss changes with your Freed Maxick advisor or legal counsel.