In the third of a four-part series, the professionals of Bond, Schoeneck & King and Freed Maxick discussed the practical challenges being faced by employers as the reopening process continues in Western New York.
Now that our region is in the middle of Phase Three, businesses are tasked with administering and adhering to new state-required safety protocols. What potential traps await businesses in this new landscape? What risks are inherent in implementing workplace safety plans? Finally, as the rules governing forgiveness of loans under the Paycheck Protection Program continue to evolve, how can employers best repopulate the workplace to maximize loan forgiveness?
Freed Maxick Audit Director Joseph M. Aquino and Risk Management Director Sanath Rajapakse discussed:
Managing Enterprise Risks in the Post-COVID World
How to identify, assess and prioritize risks based on revised strategic and operational objectives
Aligning risk responses and monitoring for compliance and effectiveness
PPP and the Paycheck Protection Flexibility Act
Recap and recent updates
New EZ Forgiveness Application and Criteria
New Interim Final Guidance on Payroll Costs and Compensation


Bond attorneys Riane Lafferty and Mitchell Banas focused on:
Best Practices for Minimizing Liability During Reope
ning
Update on Western New York phased reopening
Potential liability to employees when reopening
Potential liability to non-employees
Addressing complaints to government agencies
Assistance and Guidance from Freed Maxick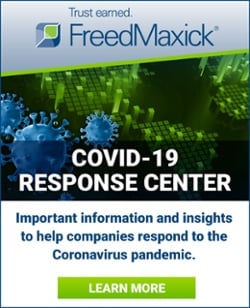 The Freed Maxick COVID-19 Resource Center has a wealth of information and guidance on a wide range of topics related to tax relief and benefits, regulatory relief and benefits, and business continuity in the era of COVID-19. Click on the button to explore insights, observations and updates.
If you wish additional guidance, we are available to discuss your issues and concerns. Connect with us here or call Freed Maxick at 716.847.2651.
Please keep in mind that due to the quickly-changing nature of the COVID-19 pandemic, you should always discuss changes with your Freed Maxick advisor or legal counsel.