In the final session of our four-part series, a panel of professionals from Bond, Schoeneck & King and Freed Maxick discussed some of the most common questions received from you, the audience, throughout the webinar series, and provided insight on lessons learned throughout the phased reopening program.
The panel addressed:
Issues businesses are facing with managing risk and liability while reopening
Managing the new workplace, including issues with remote and on-site employees
Best practices in light of New York's travel restrictions
Updates to the Paycheck Protection Program
Panelists:
Julie Becht, Freed Maxick Chief Human Resources Officer
Jeff Crimmins, Freed Maxick Chief Information Officer
Bryan Donohue, Freed Maxick Chief Operating Officer
Raj Patel, Freed Maxick Audit Senior Manager
Riane Lafferty, Bond Attorney
Jay Organek, Bond Attorney
Peter Wiltenburg, Bond Attorney
To view the previous webinar recordings, please follow the links below.
Part 1: https://youtu.be/eF13GJBqsZA
Part 2: https://youtu.be/3sNXUNIgUNg
Part 3: https://youtu.be/3sNXUNIgUNg
Part 4: https://youtu.be/lrmro7ZpYQc
Assistance and Guidance from Freed Maxick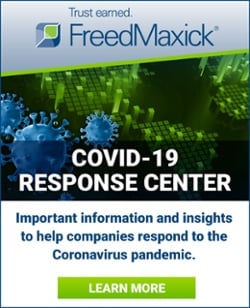 The Freed Maxick COVID-19 Resource Center has a wealth of information and guidance on a wide range of topics related to tax relief and benefits, regulatory relief and benefits, and business continuity in the era of COVID-19. Click on the button to explore insights, observations and updates.
If you wish additional guidance, we are available to discuss your issues and concerns. Connect with us here or call Freed Maxick at 716.847.2651.
Please keep in mind that due to the quickly-changing nature of the COVID-19 pandemic, you should always discuss changes with your Freed Maxick advisor or legal counsel.