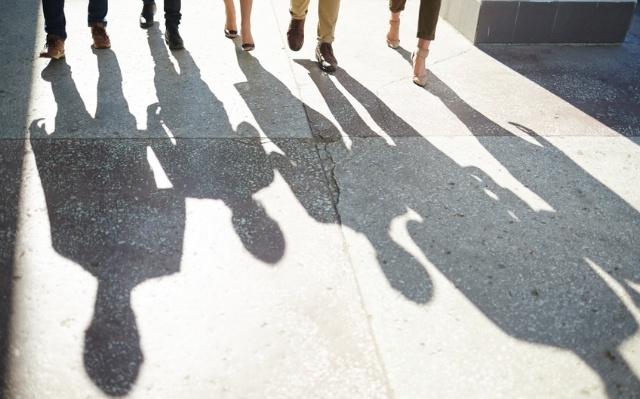 We see it happening more and more. U.S. companies are sending their employees into foreign (host) countries on temporary but at times lengthy business assignments. Employees are willingly accepting these offers, not realizing the tax exposure risks that these opportunities could present. In order to mitigate some of these risks, we see payroll departments turning to something known in the industry as "shadow payroll."
So What is Shadow Payroll?
Shadow payroll is a mechanism used to assist with the reporting and tax withholding obligations in a host country for an employee who is remaining on his or her home country's payroll system while on assignment in the host country. The payroll in the host country will "shadow" what is being reported in the home country, but the employee will not receive any compensation from the host country.
The purpose of the shadow payroll in the host country is to remain in compliance with jurisdictional payroll tax laws and remit any taxes or forms that need to be filed in the host country while allowing the employee to stay on the U.S. employer's retirement, stock option, and other benefit plans.
Typical example of when to use shadow payroll
A U.S. person travels on a long-term work assignment to Canada. Since the U.S. taxes income on a worldwide basis, the employee and employer must stay compliant in the U.S. while also taking into consideration any tax requirements in Canada. The employer will typically setup a shadow payroll for Canada for that U.S. person as if he or she were being compensated in Canada in order to calculate the payroll tax requirements for the wages earned in Canada. The employee will continue to be paid wages solely from the U.S. payroll system and all U.S. payroll tax requirements will also continue to be satisfied. To further complicate the matter, there may be additional state or provincial tax filing obligations that need to be considered.
While employers are concerned with keeping in compliance with all appropriate tax requirements when implementing a shadow payroll system, employees face the concern that they may be double taxed on their wages that are taxable in both the U.S. and host countries. It is important to mention that there may be foreign tax credits, exclusions, as well as tax treaties benefits available to the employees between the U.S. and certain other countries to help mediate the potential of double taxation.
If you are a U.S. company that is looking to send employees on a foreign assignment or an employee looking to avoid the risk of double taxation, please contact us.