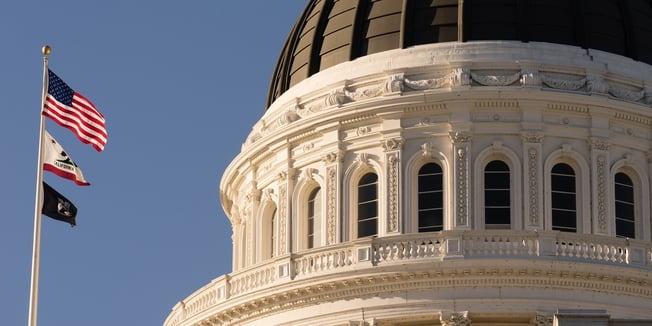 Effective July 1, 2017 California's State Board of Equalization (BOE) was drastically restructured. As a consequence, future compliance, appeals, and the way tax situations are handled in California will be impacted as the state seeks to improve appeal and administrative processes.
Background of the California Tax Administration Restructuring
With the support of Governor Jerry Brown, the California state legislature voted to restructure and separate key tax functions among three separate and independent entities by enacting a new law called, "Taxpayer Transparency and Fairness Act of 2017."
The state's goal is to "guarantee impartially, equity, and efficiency in tax appeals, protect civil service employees, ensure fair tax collection statewide, and uphold the California Taxpayers' Bill of Rights." This comes largely in part as a result recent state audits and legislative hearings which demonstrated that the BOE was not performing at an acceptable level. Due to dysfunction,conflicting roles, and poor performance by the BOE, the Governor sought to overhaul the whole tax administration .
The new law essentially strips the BOE of many of their previous duties moving forward.
Previously, the BOE consisted of five member board officials with a staff of over 4,000 employees. The BOE collected and administered more than 30 taxes and fees ranging from income and franchise to hazardous waste fee. Further, board members served as a panel for tax appeal cases.
Overview of the Restructuring
The new administration will be split between three independent entities, (1) The State Board of Equalization (BOE), (2) California Department of Tax and Fee Administration (CDTFA), and (3) Office of Tax Appeals. The BOE will continue its constitutional duties in addition to administering property taxes, alcoholic beverage excise taxes, and taxes on insurers. The CDTFA which will be moved to a separate location under the Government Operations Agency, will now administer most taxes, fees, and collections. The Office of Tax Appeals will be set up to hear taxpayer appeals generally for franchise/income and sales/use tax cases. The Office of Tax Appeals will be administered by independent government appointees.
Assistance for California Taxpayers
The reform to California's tax system structure has been long overdue. Taxpayers should be aware of California's tax administration reorganization and not be alarmed if the state issues notices or letters from the CDFTA starting in 2018.

For more information and FAQs related to the BOE changes, click here to the state's website: http://www.cdtfa.ca.gov/.

If you pay taxes in California and have concerns about how this reorganization affect your personal or business situation, please contact our state and local tax services at 716.847.2651

or schedule a complimentary California tax situation analysis,

here

.