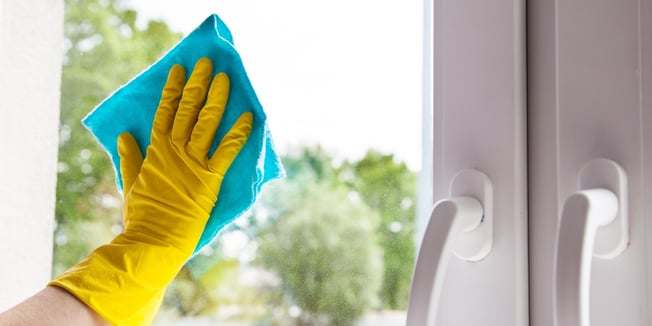 Spring has sprung! With the nice weather comes the concept of "spring cleaning." Time to open the windows, let in the fresh air, clean up any lingering messes, and get everything in order for the upcoming season. It's time to sweep out underneath your bed and dust out the cob webs. The same can be done in the state tax arena.
It's time to do a little state tax housekeeping.
Now is a good time for businesses to take a look at their nexus fingerprint in the states and ask:
"Are we filing in states where we should be filing?"
"Are we filing in states where we shouldn't be filing?"
Sometimes businesses file in states where they no longer have activity or are paying income tax in states where they aren't really subject to income tax based on their activity in the state. This can be costly but easily fixed.
Maybe your activities in the state have changed such that your business should have been filing in new states or should have been collecting sales tax on items you were not aware of. If this is the case, you can go through a Voluntary Disclosure or Amnesty Program to ensure all your state filings are up to date and go into next filing season without the old cob webs lurking in the closet, so to speak.
Overpaying Sales Tax? It's Time for a Sales Tax Review
This is also a great time to look at what you are paying sales tax on and see if there is chance you are overpaying sales tax. Sometimes businesses have turnover or taxability of items change. There may be exemptions that are you are not aware, or refund opportunities for these overpayments. For example, there are many exemptions in the manufacturing industry that could easily be overlooked.
Finally, this a good time to look at where your business is registered and ensure you are registered properly. You may need to dissolve from states you are no longer doing business in. Furthermore, are you collecting sales tax in jurisdictions you are not registered in? If you are, this should be rectified immediately.
As you clean out your closets as part of your spring cleaning, don't forget to do the same when it comes to your state taxes. Please contact a member of the Freed Maxick SALT Team to help you conduct a state tax review and a sales tax review.