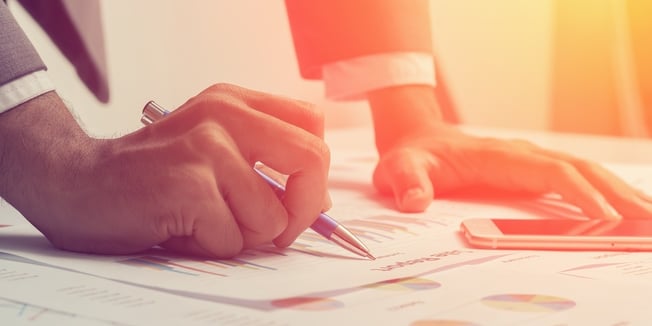 The latest Freed Maxick State and Local Tax Update contains many must-read items from around the country.
Supreme Court to review Quill Corp v. North Dakota's presence
On Jan. 12, the U.S. Supreme Court agreed to hear South Dakota v. Wayfair, Inc., South Dakota's challenge to Quill Corp. v. North Dakota (1992), which ruled that retailers are not required to collect sales tax if they do not have a physical presence in the state.
The South Dakota Supreme Court in Wayfair, Inc. ruled against a state law that requires out-of-state retailers to collect and remit sales taxes on internet purchases because it conflicted with the U.S. Supreme Court ruling in Quill Corp.
The review could impact an issue under discussion in many states. Vermont has introduced legislation that would require remote vendors and marketplace facilitators to elect to collect sales tax or adhere to certain notice and reporting requirements. In Minnesota, legislation would require unregistered remote retailers or their marketplace providers to collect and remit sales and use tax when the marketplace provider has a physical presence in the state.
States looking to preserve SALT deductions for high-income taxpayers
High-tax states have started brainstorming how to circumvent the $10,000 SALT deduction cap under tax reform. California legislation has been filed to allow residents to make uncapped charitable contributions in lieu of taxes. New York is exploring implementing an additional employer-side payroll tax on W2 employees since employers can still deduct these taxes, while eliminating state income tax on employees.
Pennsylvania penalties for non-participants of tax amnesty
The Pennsylvania Department of Revenue will be mailing 5% penalty assessments to delinquent taxpayers who failed to participate in the state's 2017 tax amnesty program.
March applications for California Competes Tax Credit
Applications will be taken March 5 through March 26 for the California Competes Tax Credit (CCTC) for businesses that want to locate or stay in the state. For fiscal 2017-2018, $230.4 million in credits is available for allocation during the application periods. Businesses with less than $2 million in worldwide gross receipts and taxpayers that plan to increase employee growth in areas of High Poverty or High Unemployment are given preferential treatment. The minimum credit is $20,000.
Texas announces state franchise and sales and use tax amnesty
The Texas amnesty program runs from May 1 to June 29. The program will apply to periods prior to Jan. 1, 2018, and only include state franchise and sales and use taxes. The program will not apply to taxpayers under audit, IFTA taxes, PUC Gross Receipts assessments, Local Motor Vehicle Tax and Unclaimed Property payments.
States' business tax rates drops
Connecticut's 7.5% corporate rate remains the same, but the large business surtax (total income exceeding $100 million or part of a combined unitary group) has been reduced to 10% from 20%; the net effect of this change is a reduction of the top marginal rate to 8.25%. New Mexico's top corporate tax rate has also dropped, to 5.9% from 6.2%. New Hampshire's Business Tax Profit will be decreased, to 7.9% from 8.2%, and the state's Business Enterprise Tax will decrease to 0.675% from 0.72%, both for tax periods ending on or after Dec. 31, 2018.
Connect with the State and Local Tax Experts at Freed Maxick
If you have any questions, concerns or issues about your SALT situation, the SALT experts at Freed Maxick are standing by to help.
Download our SALT updates here or contact a member of the Freed Maxick State and Local Tax Services (SALT) Team for a no cost consultation.