It's all about the science of innovation, no matter what your business does.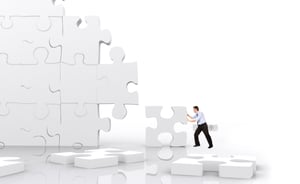 The Research and Development (R&D) Tax Credit has been in the news a lot lately, especially because it was made a permanent part of the tax code in a long awaited move by Congress. Until that action, the credit was included as part of a group of provisions known as "extenders" that required frequent acts of Congress to keep them available to taxpayers. As a matter of policy this is significant and may suggest a wider acceptance by the IRS of bonafide R&D credit claims. Given this newfound reliability, it's worth a look to see if any of your business' activities might qualify for the credit.
In short, costs related to any activity that uses a technical discipline to improve a product or process may qualify for the R&D credit. The law requires that the taxpayer use some form of hard science principle to make throughput faster and/or more efficient and that there be some doubt as to the outcome. The credit is frequently used by taxpayers to offset the costs of research designed to improve their products or certain processes.
In many cases, architectural and engineering firms may overlook activities that could qualify for the credit and reduce their tax obligation. For instance, say a cloud services provider engages an architect and an engineer to design a more energy efficient server farm. Some of their costs related to the project, notably wages, could qualify. Also, if the architect designs and tests new floor plans and wall layouts in order to improve airflow, it may be able to claim the credit for costs related to that work.
In addition, (1) software design costs to improve or allow for third party interfacing and (2) costs associated with developing internal use business software that is highly innovative, may also be eligible for the credit.
Architectural/engineering/construction costs that should be evaluated for potential R&D credit benefits include:
Green building design
Energy efficiency innovation
Structural engineering
Experimenting with materials
HVAC/plumbing/electrical system design for increased efficiencies
High-tech equipment/manufacturing installation and design improvements
If your business engages in activities like these, you should discuss your eligibility for the R&D credit with a Freed Maxick professional familiar with its requirements. As long as the research is based on hard science and the outcome is not certain, you may qualify for significant tax savings.