By: Amanda Roth, Senior Tax Manager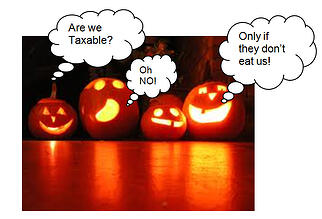 Halloween is a signifier of many things. It brings to mind the fall season, children running around in costumes, carving pumpkins, baking apple pies, and eating candy. Few look at the picture at right and think about paying sales tax. But sales tax applies to many things- including Halloween items. Here are a few sales tax facts to consider this Halloween.
In New York State, sales of pie pumpkins, gourds, and other items sold in supermarkets that are used by a purchaser in cooking pies, cakes, breads, cookies, etc., are exempt from New York sales tax because they constitute food sold for human consumption. However, decorative and carving pumpkins (including decoration gourds) are not being marketed or sold in their normal or intended use for human consumption. Thus, decorative pumpkins and gourds, and carving pumpkins, whether sold in supermarkets, farm stands, nurseries, or other businesses, are not sold as "food" and constitute tangible personal property subject to sales tax. So if you are buying a pumpkin which you will use to bake a pie then it is exempt from New York sales tax. However, if you are buying a carving pumpkin to carve a jack-o-lantern, that pumpkin is subject to New York sales tax.
In addition, generally, food, food products, beverages, dietary foods and health supplements sold for human consumption are not subject to New York sales tax. However, the exemption does not apply to candy and confectionery. Therefore, Halloween candy is subject to New York sales tax.
Also, beginning April 1, 2012, there is an exemption from New York state sales and use tax for clothing, footwear, and items used to make or repair clothing, costing less than $110 per item or pair. This exemption does not apply to locally imposed sales and use taxes unless the county or city imposing those taxes elected the exemption. For purposes of the exemption, the term "clothing and footwear" is defined to mean: clothing and footwear to be worn by human beings. This does not include costumes or rented formal wear; fabric, thread, yarn, buttons, snaps, hooks, zippers and like items that are used or consumed to make or repair such clothing (other than costumes or rented formal wear) and become a physical component part of the clothing. Therefore, the pants you buy to take you child "trick or treating" are exempt from New York sales tax but your child's Halloween costume is subject to New York sales tax.
New York state sales tax is complicated and most areas are not straight forward. Sometimes the use of an item dictates whether and item is subject to sales tax. If sales tax is this complex for Halloween items, imagine how complicated they can be when considering whether your business needs to collect sales tax.
For information about how Freed Maxick can help guide and manage your individual or business tax strategies, contact us to learn more.
View full article
Author: Amanda Roth, CPA
What does this image make you think of? It makes me think of all the recent sales tax audits I have been involved in. The most dreaded letter to get in the mail is the one that reads "We've scheduled an audit of your New York State sales and use tax records". Even if all your records are in order and all your sales tax has been paid, the process can be overwhelming and you may not know what to expect. If you feel anxious, terrified, or even a little nauseous at the prospect of an audit, you are not alone, many feel as you do. It can be a daunting task to get organized for an audit. But don't panic, these tips may help your audit go more smoothly.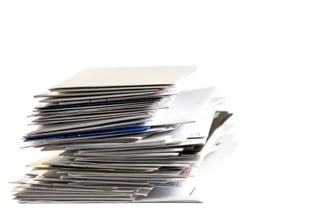 Surviving a Sales Tax Audit
Locate all your records

– Make sure you can find all the records the auditor is asking for, if not try to obtain them from other sources (tax returns from your CPA, bank statements from online or from your local branch, etc.)

Get Organized

– Organize all your records according to the request list and present them in an organized manner (i.e.: by year or alphabetically). As a CPA I recommend setting up a binder, printing the request list and setting up tabs that correspond to each item requested. Some items, such as invoices, are too large to put in the binder. For these types of documents, a box will suffice, and then reference their location in the binder. Purchase invoices should be grouped together per vendor and listed in date order. This is usually done to make it easier to pull out the applicable invoices if a test period is chosen, or to search a particular vendor file quickly if the auditor wants to view certain expenses.

Be prepared

- Always make sure you have what the auditor has requested before scheduling an appointment. No one likes wasting time and it will make the audit move along more quickly.

Put your best foot forward

– Always look at everything you provide an auditor and ensure all work papers tie out to reports and/or returns provided. Present and retain records as organized as possible and ensure the records you print agree to reports or returns. Sometimes if you rush and just gather the information, errors can occur.

Make sure you have your "A Team"

- Decide if you will be representing yourself or if you will be getting your CPA involved to help in the process. Most businesses feel they can handle an audit on their own to save on costs. However, there are times where having a representative saves money in the long run. A representative allows your employees to focus their time on what they are best at (usually the operations of the company). Some considerations in deciding whether to go it alone or get your CPA involved are as follows: cost, resources, capacity, technical knowledge, business needs, condition of record or lack thereof, and knowledge of audit procedures.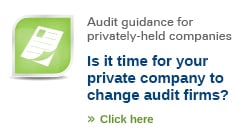 These five basic tips will help make any audit go more smoothly. I always recommend getting your CPA firm involved; they are accustomed to the many obstacles of audits and might be able to help clear a path to a smoother audit; alleviating that anxious and overwhelming feeling that many get.
Contact Our Sales Tax Professionals
If you are not sure what steps to take next, contact Freed Maxick. We can help you navigate through a sales tax audit, and help get you organized. Please contact us for more information.
View full article