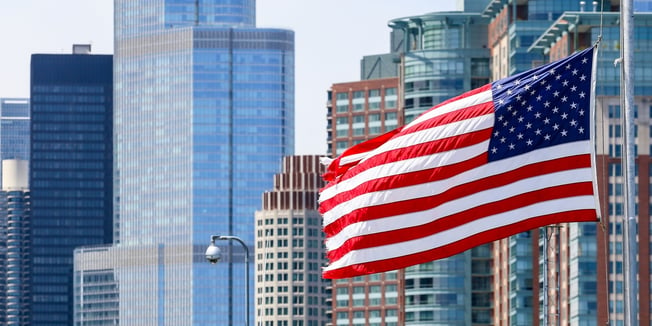 The incoming administration in Washington and the majority in Congress—both from the same political party for the first time in years—indicate that massive tax reform will be a topic of discussion, if not a reality, in 2017. What does this mean for the commercial real estate industry?
Stage is Set for Tax Reform
Members of both parties in Congress have recently highlighted tax reform plans, even working overtime into the legislative break. Many lawmakers have long held that reform is overdue—a badly needed simplification and redesign of the U.S. Tax Code.
U.S. House Ways and Means Committee chief tax counsel, Barbara Angus, has gone on record saying that tax reform legislation is being crafted to be ready in early 2017, a bill expected to be derived from the House GOP "Better Way" tax reform blueprint released last summer.
Senate Majority Leader Mitch McConnell (R-KY) has said that Republican lawmakers anticipate two budget resolutions in 2017: the first concerning repeal of the Patient Protection Affordable Care Act, the second addressing tax reform.
The Current (December 2016) Tax Reform Agenda
At this point, no one can say how tax reform will shake out and what details of various aspects of any reform will affect different taxpaying individuals and entities. In terms of overall effect, the looming reform has been likened to the tax reform of 1986—which was a bit of a nightmare.
Some general points of any likely reform:
Simplified total number of tax brackets, from the current seven to about three

Increase in standard individual deduction

Elimination or capping of most individual tax deductions

Repeal of estate and gift taxes
Possible reform measures that would impact the commercial real estate industry:
Full and immediate expensing on the purchase price of a building, instead of taking depreciation deductions on a building's cost over many years

Limitation or elimination of the business interest expense deduction

Section 1031 may not be preserved

A single tax rate for business pass-through income
Tax Change Intensifies Need for 2016 Cost Segregation Study
Given that reform items under discussion include changes to depreciation and expensing for building purchases, there's a chance that the tax year 2016 may be the best year for commercial property owners to take advantage of doing a cost segregation study.
The upshot: tax savings accruing from accelerating depreciation may be taken off the table as a tax minimization strategy in future years.
Future Unclear
We stress again: All speculation about specifics of the coming tax reform is just that, speculation. It does seem that the commercial real estate industry and other businesses will see some more generous tax rates—but, when they factor in the proposed broadening of the tax base and loss of deductions, certain businesses and their owners may realize limited tax savings or possibly a tax increase.
It also seems that cost recovery might soon become an even more highly complicated process, especially when you factor in how each individual state will seek to either conform or decouple from the federal rules.
(One note: Tax reform discussion also has yet to engage the commercial real estate industry and professionals who serve that industry.)
Though specifics remain unclear right now, looming tax reform only intensifies the importance of performing a cost segregation study for the 2016 tax year, or for prior tax years, and recognize the tax savings now.
Contact us or call Don Warrant, CPA at 716.847.2651 to discuss the tax savings opportunities that are available for commercial real estate owners for the 2016 tax year.
View full article
It's always a benefit to business and real estate owners to uncover ways to save money. Did you know that the tax depreciation records of golf course owners likely contain a tax deduction that can be claimed for the 2012 tax year?
The tax deduction is claimed by adopting specific sections of the temporary repair regulations that were issued in December 2011. The IRS is allowing taxpayers to adopt specific sections of these regulations for their 2012 tax year and to defer other sections that may result in income until the 2014 tax year. Specific sections of these regulations allow taxpayers to claim a deduction for assets that are now reclassified as repairs, routine maintenance, or were disposed of before 2012.

It's a lot of information to wade through, but CSP 360 and their affiliate Freed Maxick CPAs can help country clubs and golf course owners navigate through the comp
lex regulations.
Check out a few examples of how we can help:
1) Tax Deductions: Golf course owners that capitalized improvements to buildings and the course since 1987, likely removed or abandoned assets as a result. The remaining tax basis in these assets and perhaps, the costs of removal, can be claimed as a tax deduction for 2012 tax year.
For another example, let's assume during 2008 that $1 Million of structural improvements were made to a club house facility and $1 Million of land improvements were made to the golf course bringing the total investment to $8 Million. A cost segregation specialist identifies $1 Million of tax basis remaining in the real and personal property disposed of in conjunction with the improvements.
Result? The golf club owner is entitled to claim a $1 Million tax deduction for the 2012 tax year.

2) Regulation Changes: All golf course owners should prepare for other changes under these regulations which may affect current accounting policies and procedures. For example, a golf course owner that has historically expensed assets for tax purposes based on their book capitalization policy may need to act before 2014 to be able to continue to deduct assets under this policy beginning in 2014. In addition, all golf course owners will be required to review their treatment of materials and supplies and repairs in order to comply with the new repair regulations.

3) Uncovering Cash Flow: For example, let's assume a club house was constructed and placed in service during 2004 with an original cost of $2 Million and the golf course was constructed with an original cost of $4 Million for a total capitalized cost of $6 Million. A cost segregation study reclassified $2.4 Million of the capitalized cost as land improvements and tangible personal property.
Result? This reclassification results in a $1.5 Million tax deduction for 2012 providing additional cash flow from the federal and state income tax savings.
CSP 360 is affiliated with Freed Maxick CPAs and is one of the nation's leading providers of cost segregation and consulting services to real estate owners. CSP 360 is the national leader in providing cost segregation services to the golf and hospitality industries. Our experienced team of Construction Engineers and CPAs work in the cost segregation service niche with no outsourcing.
Allow us to show you how our Cost Segregation and CapX services could result in a substantial income tax savings for the 2012 tax year. Contact Us today to learn more about how we can assist.
View full article