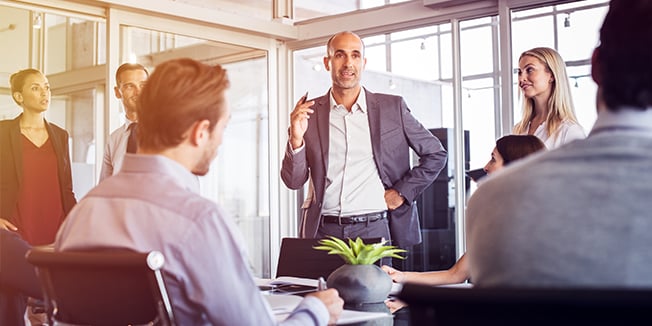 Revenue and value are of paramount importance to successful business owners, as well as potential acquirers of companies. However, without a strong customer base, target companies would be incapable of generating revenue or driving value as desired. Fortunately, by analyzing the target's customer base, potential buyers can account for post-transaction risks or customer exposure in the due diligence process. This allows them to evaluate areas of concern and determine whether or not it is a deal breaker.
During customer due diligence, six areas in particular can be reviewed, analyzed and discussed with the owners and management of a target company, which are summarized below.
1. Customer Revenue/Purchasing Trends and Customer Concentrations: It is important for a buyer to understand the purchasing patterns of the target company's customer base. To do so, consider asking the following questions about the target's top-10 customers:
What led to a significant increase or decrease in customer purchases year-over-year?
Did the company experience any significant one-time purchases from a customer or multiple customers?
What does the target company expect in terms of customer purchasing trends over the next 12 to 24 months?
What products are being sold to the customer?
Does the target company currently have a customer concentration, both individually and/or for the top five to ten customers?
The answers to these questions can provide meaningful insight into revenue stability, customer growth opportunities and risk of post-transaction customer attrition of the business.
2. Contracts
: Another vital piece to the customer puzzle is determining whether the target company has contracts in place with their current top customers. The following questions are frequently addressed during the course of customer due diligence:
What customers currently have contracts in place?
For how long are these contracts in place?
Do the contracts have automatic renewals or automatic expirations?
Is the target company already in negotiations with customers regarding their respective renewals?
Do the contracts have minimum purchase commitments included?
What is the pricing on these contracts, and is it similar to others?
Does the pricing change based on the amount of annual purchases?
Contract-based revenue can have a significant impact on the likelihood and reliability of revenue results post-transaction, so it is important for buyers to gain an understanding of major customer contracts of the target.
3. Margins: Whether it is pricing, product/sales mix or other key factors, it is essential to review margins by customer to uncover variances and fluctuations in gross margin by customer each year. Once again, a review of the top customers of the target can provide insight. Consider addressing the following questions:
Which customers result in the top gross margins and why?
Are the revenue trends for the top gross margin customers increasing or decreasing over the periods analyzed?
What will these margins look like in the next year?
How can the buyer improve margins with lower margin customers and maintain or increase higher-margin customers?
Does the company budget or target certain gross margins with customers?
If the margin is too low, will the target company not sell products to certain customers?
The answers to these questions can inform the buyer of opportunities to pursue post-transaction, such as efforts to adjust product mix or pricing changes.
4. Lost Customers
: Analyzing the target company's lost customers, especially top customers, is vital to ensuring the value of the customer base being acquired. Ideally, this analysis will uncover consistent customer performance (i.e., "stickiness"). However, asking tough questions about customer turnover can certainly help the buyer assess risks and opportunities in the transaction. Consider:
Why did the target company lose a top customer?
Did they go to a competitor?
Was it due to pricing?
Was it due to the quality of the products or work performed?
Does the buyer have the ability to gain the customer back in the future?
Once again, the answers to these questions will assist the buyer in prioritizing post-transaction revenue-related activities.
5. Customer Acquisition: Oftentimes, acquisitions are the result of a buyer's desire to acquire certain key customers. As such, sellers and buyers have to ask themselves, at what price am I willing to sell or pay for the customers? If the buyer is willing to pay a premium, that premium should be evaluated against the potential risk of customer attrition post-transaction. On the other hand, the seller should analyze their ability to demand a premium for these customers.
6. Customer Relationships: It is common for employees of a company to maintain relationships with key customers. Whether that is an owner, sales representative or a manager, customers tend to be loyal to that specific company representative at the target company. A buyer must determine whether or not that person will remain with the company post-transaction and what can be done to entice that person to stay on board to maintain the customer relationship. If not, what is the likelihood that the customer will remain with the new company? If the buyer is unable to retain the key employee, the buyer must determine how to backfill that lost customer, revenue and value Customer relationships are central to most business transactions, and the ability to maintain or even enhance those relationships post-transaction can unlock significant value embedded in the deal.
If you seek to acquire a business or are exploring the sale of your business, it is important to analyze the company's customer base and determine how that customer base impacts revenue, gross margin and EBITDA. You'll want to ensure that the financial results that support the value that you are acquiring or selling are confirmed and vetted so that you can protect and enhance that value post-close.
Freed Maxick Can Help
Do you have additional questions about customer analyses and how it relates to due diligence or other transaction advisory-related matters? Please contact Freed Maxick at 716.847.2651 or fill out our contact form.
View full article
Acquiring Physician Practices Brings Risk Along with Benefits
Authors: Alan Gracie, Ryan Grady, Shawn Frier
The number of hospitals pursuing acquisitions of physician practices is on the rise. Why? Because they hope it will help improve care, cut costs and boost profits. However, such transactions aren't without risk and they require comprehensive due diligence. On the financial side, a hospital should perform due diligence in these areas in particular.
Sustaining revenues
The sustainability of the practice's revenues is key to its value as well as the eventual success of the transaction. But revenues can be inflated because of overdependence on either a limited number of referral sources that could dry up, or a small number of providers who might depart.
Moreover, trends in reimbursement rates may also distort revenue. If rates for one of the practice's primary services are dropping, the services might bring in less revenue down the road.
Practice revenues and the distribution of procedure codes both should be compared to appropriate benchmarks to determine reasonableness. The facility should also determine each physician's age and estimate how long he or she might remain with the practice.
Another area to scrutinize is the revenue cycle. Ask yourself how long it should take to convert a procedure into revenue. Also consider the patient flow process, collections and denials, and billing and documentation practices.
Understanding expenses and capital requirements
Do you anticipate any major expenses on the horizon, such as increased rent for more space, supplies or costly equipment? If so, prepare a list of all incurred but unpaid accounts payable and accrued expenses as of your balance sheet date. Next, compare operating expenses, overall and by category, with appropriate benchmarks.
It's likely that physician compensation is the source of any substantial jumps in expenses. Make sure you review every physician's employment agreement and compare their compensation with benchmarks. If you find any significant discrepancies, get further explanation.
You should also think about the practice's future capital requirements. For instance, will significant investment be necessary to implement needed technology upgrades for electronic health records (EHRs)?
Consider other financial obligations
Your facility should gather copies of all outstanding debt agreements and summarize the relevant terms, including covenants, repayment terms and assets pledged as security. Also confirm that no loans are in default.
Some hospitals decline to assume a practice's debt as part of the transaction. But there may be similar obligations lurking out there in the form of commitments or contingencies that don't appear on the balance sheet. Your hospital should be aware of any change-in-control payments that could be triggered by a transaction, for example. And a self-insured practice might have incurred, but never reported, a medical malpractice claim that may come back to haunt the hospital.
Do your due diligence
Comprehensive due diligence requires all hospitals to consider many other areas that will affect both the practice's value and the success of the transaction.
Make sure you engage legal and consulting advisors who are experienced with hospital purchases of physician practices. They can help you navigate all of the compliance, legal, and transition matters that must be addressed.
If you have any questions about due diligence or any other issue pertaining to hospitals, give us a call at 716.847.2651, or you may contact us here.
View full article