Be Wary: Not All Startups are Worth the Risk
Author: Eric Adornetto, Supervising Field Examiner
While entrepreneurship is the pinnacle of free enterprise in the United States, almost all banks tend to shy away from startups. Truth is, companies in this segment are much more likely to fail than not, at least according to the Small Business Administration. But there are some bright spots that offer lucrative lending opportunities for diligent, adventurous lenders.
Defining a "startup"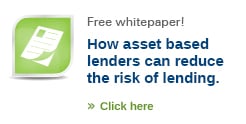 Startups are mostly small businesses that have a limited operating history. They often start as an idea that's fleshed out via research and development. The business model is then formulated and the owner or owners start selling. At this point, the startups are funded by the owner's personal resources, including savings, retirement accounts, credit cards and home equity loans.
Most lenders classify a business as a startup when it has operated for at least five years. But somewhere around the two-year mark, lenders might consider underwriting a loan. Community banks have long been a go-to source for entrepreneurs. But some big banks — including Wells Fargo and Bank of America — are starting to loosen up their purse strings to startups.
Evaluating the business
So, what do underwriters want the most from startups? For starters, the business plan should show that management has thought about potential risks and threats, such as hidden costs and seasonal cash flow shortages. But the real proof is in the startup's actual results. If they can offer two or three years of CPA-prepared financial statements, the underwriters will have significantly greater peace of mind than with just a business plan.
Lenders also need to evaluate the startup's concept. Ask yourself this question … would you buy it? How is this product/service different from that of the rest of the competition? It's true … many entrepreneurs are blinded by love for their concept. So, it's up to the lender to stay grounded and play the devil's advocate. A startup's growth projections should jibe with industry trends and historic results.
Franchised startups tend to bear a lower risk than nonfranchised ventures. For example, large publicly traded franchisors (such as Toyota or McDonald's) typically provide a proven business model and marketing support for its franchisees, particularly during the startup phase.
Management quality is key
What's even more important than the startup's concept is the quality of its management. In the wrong hands, even the best idea can be doomed to failure. So, when you start evaluating the people behind the idea, make sure you look at their areas of expertise, employment history, credit scores and personal balance sheets. Key person insurance policies, personal guarantees, personal asset pledges, and co-signing are commonplace when lending to startup companies.
Take, for instance, a single-owner business that's run by a technical expert (such as a former operations or R&D manager). Who will handle the administrative tasks (such as financial reporting and HR) as the business grows? Look for owners who can admit to their shortcomings and hire employees to help supplement tasks outside their areas of expertise.
Beating the odds
In the long run, lenders want assurance that a startup will be able to repay its debt, either from personal resources or operating cash flows. If your underwriters are sitting on the fence regarding a startup prospect, offer a little extra handholding in order to get the loan approved.
You'll first need to educate the startup's management team about what your bank is seeking. Typically, that will require a solid business plan, some two to three years of audited financial statements, and last, operating results that are above specific profitability, turnover, leverage and liquidity levels. As you can imagine, specific financial benchmarks will vary from industry to industry.
If at all possible, arrange for the entrepreneur(s) to pitch the business's request directly to the underwriting committee and then field any questions. Transparency on both ends of the lending decision can, indeed, help push the deal through.
In addition, recommend Small Business Administration (SBA) loans to any "fence-sitters." Companies that have less than $7 million in tangible net worth and $2.5 million in net income should investigate SBA 7(a) operating loans and 504 equipment loans, as they provide partial guarantees from the federal government in case of default. If your bank participates in such programs, an SBA-backed loan might be the final push that turns a "maybe" into a "yes."
Worth the legwork
While lending to startups won't be easy, it's often worth the extra legwork. Why? Because, in addition to reaping higher interest rates for their incremental risk, most startup loans will reward diligent lenders with the satisfaction of helping struggling business owners make their dreams a reality. The bonus is that your bank might gain new long-term customers. With solid business planning and transparent communications, startup loans can be a win-win for both borrower and lender.
If you have any questions about lending to startups or any other asset based lending issue, give us a call at 716.847.2651, or you may contact us here.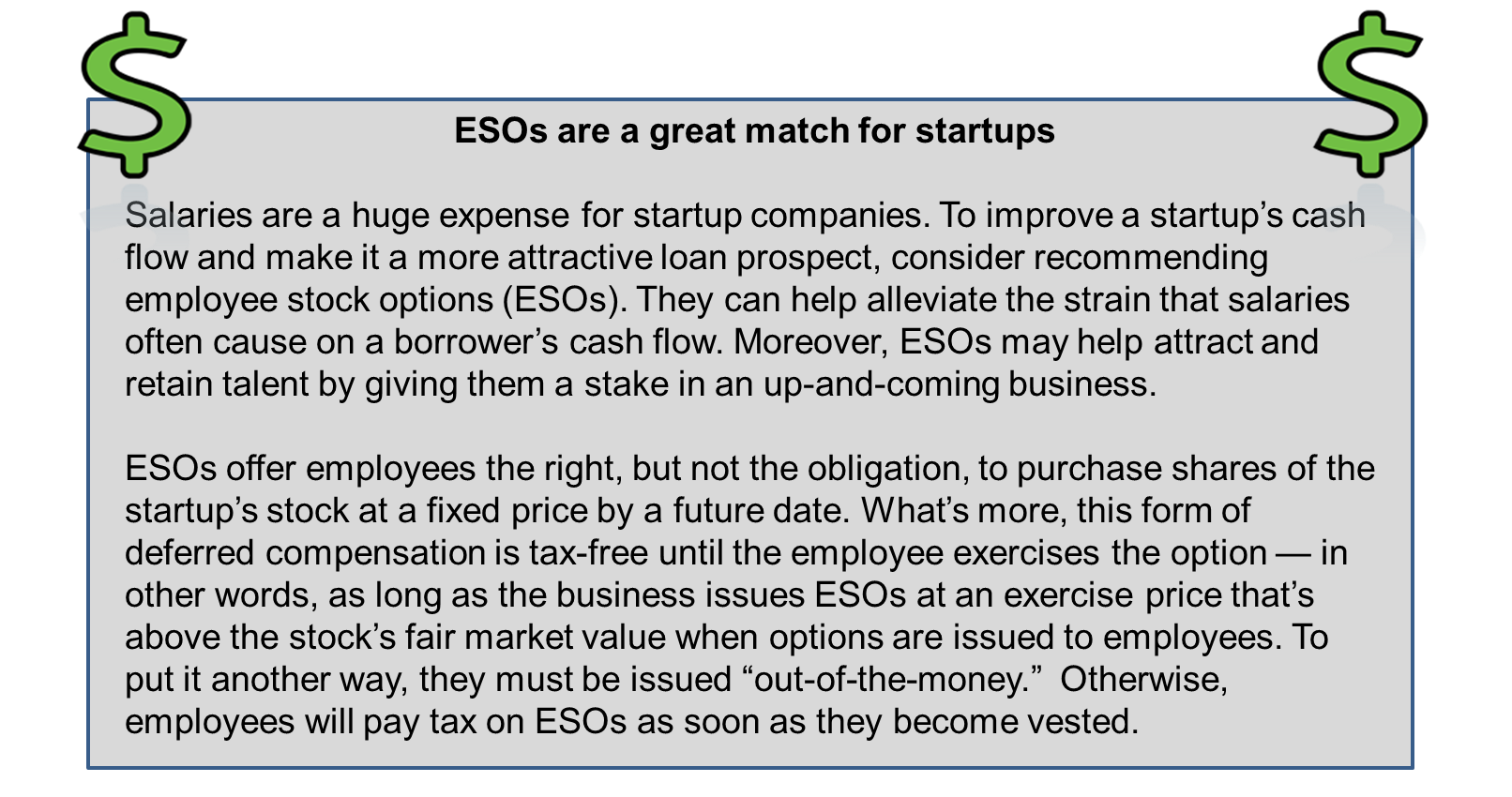 View full article