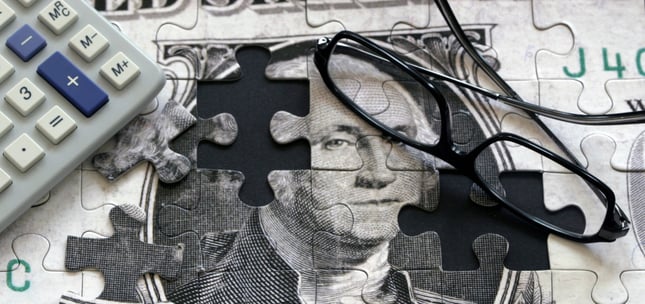 Net operating losses (NOLs) have traditionally been allowed as a deduction for businesses under IRC Section 172. The code stated that businesses will be allowed a deduction equal to the sum of the net operating loss carryforwards and carrybacks for the specific year. This allows a business to offset their taxable income by losses from either a prior year or future years to a degree. A business could carry back a net operating loss 2 years, or carry forward 20 years. NOLs could fully offset taxable income if not otherwise limited, such as through section 382 limitations. However, the taxpayer could also be subject to an Alternative Minimum Tax, which limited the usage of NOLs.
These rules have changed under the Tax Cuts and Jobs Acts ("The Act"), which altered the fundamental assumptions underlying how NOLs may be used and how much can be used at a time.
The Act made two major amendments to NOLs.
Net Operating Loss Carryback and Carryforward Provision
First, carrybacks of NOLs are disallowed and carryforwards can extend into perpetuity. This rule applies to any NOLs in taxable years ending after December 31, 2017. This specific date applies to fiscal year ends as well; for example, a year end of March 31, 2018 will be affected as their year-end is after December 31, 2017.
These rules will take effect for NOLs occurring in taxable years ending after December 31, 2017, so any NOLs ending in years prior to this date can still be carried back 2 years or forward 20, and may offset 100% of income.
An exception to the carryback disallowance exists for insurance companies and farming businesses, who generally will maintain the 2-year carryback.
Net Operating Loss Income Limitation
Second, a taxpaying entity can now only utilize an NOL for up to 80% of their taxable income in any given year rather than offsetting all taxable income. This applies only to NOLs in years that begin after December 31, 2017.
Taxpayers are limited to the lesser of the total available NOL or 80% of the taxable income in the specific taxable year. Any excess NOL is carried forward until it is completely used up. NOLs carried forward will not be increased by an interest factor. This allows for the NOLs to retain their value throughout any years carried forward.
Additionally, the Alternative Minimum Tax was repealed for corporations, and therefore, there will not be any further reductions, aside from this 80% limitation.
How Do the Net Operating Loss Changes Impact Your Situation?
As with many of the tax changes in the Act, some will benefit from this change while others may not.
Taxpayers will lose out as they will no longer be able to carryback the NOLs incurred in future years, but many will benefit from the indefinite carryforwards of their future NOLs as well. The impact may likely not be realized for several years down the road, and it's exciting to see how the changes will take place.
If you have any questions or concerns, call the Freed Maxick Tax Team at 716-847-2651 to discuss your tax situation.
For more insight, observations and guidance on the new Tax Cuts and Jobs Act, visit our

Tax Reform

webpage.
View full article
By Joe Burwick, CPA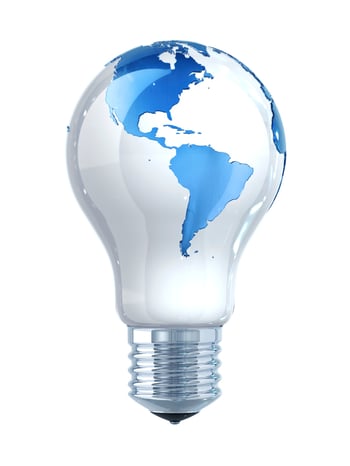 Crowdfunding is not a new concept, as grassroots fundraising dates back to 1997. But with new platforms, like that of IndieGoGo and Kickstarter, crowdfunding has gained traction in raising revenues for donations, charities, and businesses.
What types are there?
Crowdfunding relies on the concept of asking large groups of organizations and individuals, to contribute to a project. There are three primary types of crowdfunding:
Donation or Reward. When people give money towards a project and receive a gift or promise of one of the finished products in return.

Debt. Receiving funding from people with the expectation they will be paid back with interest in the future.

Equity. This involves getting a large number of people to buy into an idea in return for equity in the project or business.
Implications
Depending on the structure of the transaction (Equity, Debt, or Donation/Reward) there are differing tax implications and reporting requirements. For instance, donations/rewards where the investor receives something in return is a taxable event and must be included in gross receipts. However, if deductible business expenses exceed your crowdfunding revenue and other operating revenue, then you won't owe income tax (but may owe franchise or minimum taxes).
Depending on how the payments are received, the crowdfunding recipient may get Form 1099-K. If payments are made by credit card or if payment in settlement of third party network transactions (i.e. PayPal) where gross payments exceed $20,000 and there are more than 200 transactions, you may receive one of these forms. The IRS will look to match (and analyze) the income on your return to Form 1099-K you receive.
Legal Implications
In response to the growing popularity of Crowdfunding, the JOBS act set the Crowdfunding exemption for equity interest offered to the public at a ceiling of $1,000,000 for the aggregate amount sold to all investors in a twelve month period. Prior to this act you had to either register with the SEC or meet another exception before offering securities to the public.
The act further limits the amount sold to any individual investor based upon their annual income or net worth as follows:
If annual income or net worth is less than $100,000; the aggregate amount sold to such investor cannot exceed $2,000 or 5 percent of net worth / annual income.

If annual income or net worth is greater than $100,000 the aggregate amount sold to such investor cannot exceed ten percent of the annual income or net worth of the investor (not to exceed a maximum aggregate amount of $100,000).
You should consult a tax advisor to determine if the amounts received can be excluded from income (i.e. under Internal Revenue Code Section 118 for a Corporation).
What are the Financial Reporting Requirements?
Not only are there potential tax implications to these equity investments, but you must meet various financial reporting requirements as well. Here is what you have to know to meet the financial condition requirements clause of the JOBS act:
Different offering amounts have different SEC financial reporting standards. Congress has set forth the standards as follows:
If the target offering is $100,000 or less, the most recently completed income tax return and financial statements certified by the principal executive officer of the issuer must be provided.

If the target offering is more than $100,000, but not more than $500,000, financial statements reviewed by a public accountant independent of the issuer must be provided.

If the target offering is $500,000 or more, audited financial statements reviewed by a public accountant independent of the issuer must be provided.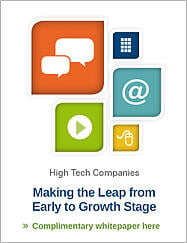 As new provisions of the JOBS Act are rolled out, it seems to have raised more questions than answers for entrepreneurs and online start ups. While the bill was designed to help companies tap investors for the early cash they need to get established and hire workers, easing federal requirements for completing private share offerings; a young company would then be bound by SEC rules protecting the rights of their new stockholders, as well as certain state laws.
Don't expect state security regulators to ease up anytime soon. As crowdfunding gains traction (and the dollars associated with it grow), so too will the scrutinizing of start-ups that issue shares through crowdfunding. Due to the complexities of parts of the JOBS Act and SEC rules toward crowdfunding, entrepreneurs should talk to a tax consultant; to be aware of all the state and federal regulations and the impact it may have at tax time.
Freed Maxick CPAs
Freed Maxick tax auditors will keep you up to date on the most pressing tax issues. If you would like to know how crowdfunding may affect your business at tax time Contact us and connect with our experts.
View full article