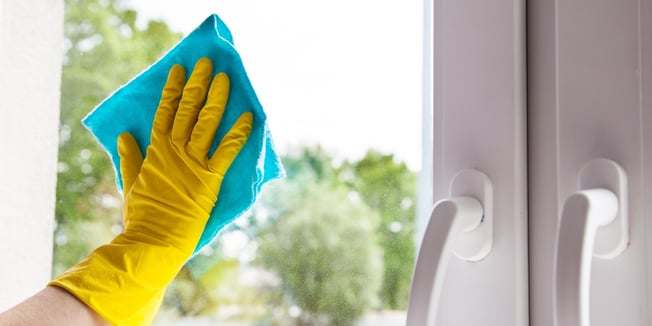 Spring has sprung! With the nice weather comes the concept of "spring cleaning." Time to open the windows, let in the fresh air, clean up any lingering messes, and get everything in order for the upcoming season. It's time to sweep out underneath your bed and dust out the cob webs. The same can be done in the state tax arena.
It's time to do a little state tax housekeeping.
Now is a good time for businesses to take a look at their nexus fingerprint in the states and ask:
"Are we filing in states where we should be filing?"
"Are we filing in states where we shouldn't be filing?"
Sometimes businesses file in states where they no longer have activity or are paying income tax in states where they aren't really subject to income tax based on their activity in the state. This can be costly but easily fixed.
Maybe your activities in the state have changed such that your business should have been filing in new states or should have been collecting sales tax on items you were not aware of. If this is the case, you can go through a Voluntary Disclosure or Amnesty Program to ensure all your state filings are up to date and go into next filing season without the old cob webs lurking in the closet, so to speak.
Overpaying Sales Tax? It's Time for a Sales Tax Review
This is also a great time to look at what you are paying sales tax on and see if there is chance you are overpaying sales tax. Sometimes businesses have turnover or taxability of items change. There may be exemptions that are you are not aware, or refund opportunities for these overpayments. For example, there are many exemptions in the manufacturing industry that could easily be overlooked.
Finally, this a good time to look at where your business is registered and ensure you are registered properly. You may need to dissolve from states you are no longer doing business in. Furthermore, are you collecting sales tax in jurisdictions you are not registered in? If you are, this should be rectified immediately.
As you clean out your closets as part of your spring cleaning, don't forget to do the same when it comes to your state taxes. Please contact a member of the Freed Maxick SALT Team to help you conduct a state tax review and a sales tax review.
View full article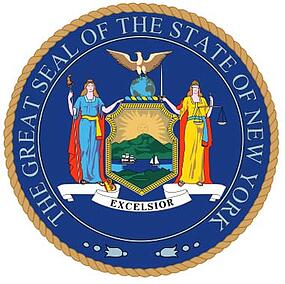 As the first legislative quarter for 2013 comes to an end and the second quarter begins, elected officials across the country are considering a large number of state income and franchise tax law changes. Some proposals have been audacious, recommending significant tax reform (e.g., eliminating the corporate and individual income taxes), while others stay true to the current tax policies and play around the edges (e.g., eliminating tax breaks).
One of the amendments to the current tax policies in New York State applies to corporate franchise tax, bank franchise tax, tax on unrelated business income, personal income, and insurance tax. Royalty income (sometimes called running royalties) are usage-based payments made by one party (the "licensee") to another (the "licensor") for the right to ongoing use of an asset, sometimes an intellectual property. Royalties are typically agreed upon as a percentage of gross or net revenues derived from the use of an asset or a fixed price per unit sold of an item of such, but there are also other modes and metrics of compensation. A royalty interest is the right to collect a stream of future royalty payments.
Changes to New York's royalty income add-back and exclusion provisions, which apply to taxable years beginning on or after January 1st 2013, eliminate the exclusion of royalty income received, if the related member that made the royalty payment was required to add back the payment to its income. Further, the bill creates new exceptions:
The royalty payment was paid, accrued or incurred by a taxpayer that is organized under the laws of a foreign country that has a tax treaty with the US. The taxpayer was subject to tax in the foreign country on a tax base that included the royalty payment paid, accrued or incurred by the taxpayer; the effective tax rate equals that imposed by New York; and the royalty payment was paid, accrued or incurred pursuant to a transaction that was undertaken for a valid business purpose and using terms that reflect an arm's length relationship.
If the taxpayer was subject to tax on or measured by its net income in New York or another state; the tax base for the tax included the royalty payment paid, accrued or incurred by the taxpayer; and the aggregate effective tax rate (a nominal rate multiplied by the recipients apportionment percentage) applied to the related member in those jurisdictions is not less than 80% of the applicable New York statutory rate.
If the taxpayer was subject to tax in New York, another state or foreign nation on a tax base that included the royalty payment paid, accrued or incurred by the taxpayer; the related member during that same taxable year directly or indirectly paid, accrued or incurred such portion to an unrelated third party; and the transaction giving rise to the royalty payment between the taxpayer and related member was undertaken for a valid business purpose.
The new legislation is forth coming, applying to tax years beginning January 1st, 2013 and all applicable taxes related to this, filed thereafter.
Contact Us
When it comes to taxes, Freed Maxick CPAs is different than most accounting firms in Western New York. What matters to you, matters to us; giving you the most up to date alerts to any changes that may affect you and help you respond in a timely way. We serve all 50 states. Contact us to today.
View full article