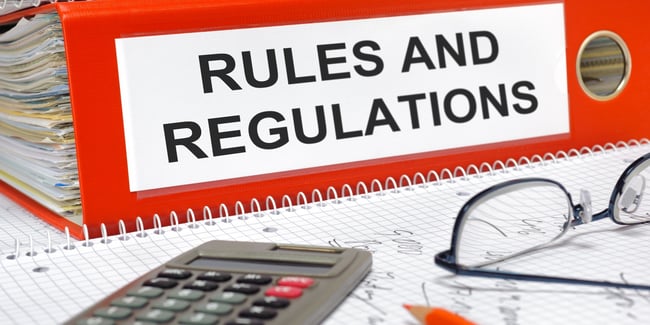 For taxable years beginning on or after January 1, 2014, all taxpayers with tangible property such as materials and supplies, furniture and fixtures, equipment, and buildings, are required to adopt new accounting methods under the final tangible property regulations. These regulations address every phase of an asset's life cycle—from acquisition or construction, to repair or improvement, to disposition.
To comply, taxpayers filed Forms 3115 with their 2014 tax returns and the IRS National Office or, in the case of a small taxpayer, followed the procedures outlined in Rev. Proc. 2015-20. Rev. Proc. 2015-20 was only applicable for the 2014 tax year. In addition, certain automatic changes in accounting methods were only available for the 2014 tax year.
In May 2016, the IRS issued Rev. Proc. 2016-29, providing a new comprehensive list of automatic method changes which all taxpayer must now use to file method changes for tangible property.
In September 2016, the IRS released its Audit Techniques Guide on Capitalization of Tangible Property, which provides instructions to IRS agents on the examination of taxpayer compliance with the tangible property regulations.
In December 2016, the IRS issued Notice 2017-6 waiving the five-year eligibility rule that would otherwise prevent a taxpayer from using the automatic method change procedures when they filed the same method change within the preceding five-year period.
The waiver of the five-year eligibility rule creates an opportunity for taxpayers to re-visit the work that was performed for the 2014 tax year to comply with the tangible property regulations. Any missed or corrective method changes should be filed with the 2016 tax return in advance of an IRS audit.
The IRS will request the following documentation during a tangible property regulation compliance audit:
All Forms 3115 filed in prior years (n/a in the case of a small taxpayer following Reg. Proc. 2015-20)
Work papers supporting any Section 481(a) adjustments (n/a in the case of a small taxpayer following Rev. Proc. 2015-20)
Documentation supporting changes in accounting methods
Confirmation that accounting methods were in fact changed in 2014 and consistently followed in subsequent tax years
Small businesses that followed the procedures outlined in Rev. Proc. 2015-20 were required to adopt new methods of accounting beginning with the 2014 tax year without a Section 481(a) adjustment or the need to file Forms 3115.
Now is the time to make sure documentation is in place and to file Forms 3115 for any missed or corrective method changes.
Freed Maxick's Tax Experts Can Assist with New Tangible Property Regulation Compliance
Our tax team is well versed in the Tangible Property Regulations and implementing procedures, and the method changes that can result in significant tax savings.
If you have any questions or concerns regarding compliance with the new Tangible Property Regulations or any other tax issue, you can schedule a complimentary Tax Situation Review with a member of our Tax Team here.
View full article
It's always a benefit to business and real estate owners to uncover ways to save money. Did you know that the tax depreciation records of golf course owners likely contain a tax deduction that can be claimed for the 2012 tax year?
The tax deduction is claimed by adopting specific sections of the temporary repair regulations that were issued in December 2011. The IRS is allowing taxpayers to adopt specific sections of these regulations for their 2012 tax year and to defer other sections that may result in income until the 2014 tax year. Specific sections of these regulations allow taxpayers to claim a deduction for assets that are now reclassified as repairs, routine maintenance, or were disposed of before 2012.

It's a lot of information to wade through, but CSP 360 and their affiliate Freed Maxick CPAs can help country clubs and golf course owners navigate through the comp
lex regulations.
Check out a few examples of how we can help:
1) Tax Deductions: Golf course owners that capitalized improvements to buildings and the course since 1987, likely removed or abandoned assets as a result. The remaining tax basis in these assets and perhaps, the costs of removal, can be claimed as a tax deduction for 2012 tax year.
For another example, let's assume during 2008 that $1 Million of structural improvements were made to a club house facility and $1 Million of land improvements were made to the golf course bringing the total investment to $8 Million. A cost segregation specialist identifies $1 Million of tax basis remaining in the real and personal property disposed of in conjunction with the improvements.
Result? The golf club owner is entitled to claim a $1 Million tax deduction for the 2012 tax year.

2) Regulation Changes: All golf course owners should prepare for other changes under these regulations which may affect current accounting policies and procedures. For example, a golf course owner that has historically expensed assets for tax purposes based on their book capitalization policy may need to act before 2014 to be able to continue to deduct assets under this policy beginning in 2014. In addition, all golf course owners will be required to review their treatment of materials and supplies and repairs in order to comply with the new repair regulations.

3) Uncovering Cash Flow: For example, let's assume a club house was constructed and placed in service during 2004 with an original cost of $2 Million and the golf course was constructed with an original cost of $4 Million for a total capitalized cost of $6 Million. A cost segregation study reclassified $2.4 Million of the capitalized cost as land improvements and tangible personal property.
Result? This reclassification results in a $1.5 Million tax deduction for 2012 providing additional cash flow from the federal and state income tax savings.
CSP 360 is affiliated with Freed Maxick CPAs and is one of the nation's leading providers of cost segregation and consulting services to real estate owners. CSP 360 is the national leader in providing cost segregation services to the golf and hospitality industries. Our experienced team of Construction Engineers and CPAs work in the cost segregation service niche with no outsourcing.
Allow us to show you how our Cost Segregation and CapX services could result in a substantial income tax savings for the 2012 tax year. Contact Us today to learn more about how we can assist.
View full article