Back to main Blog
Alex Schmidt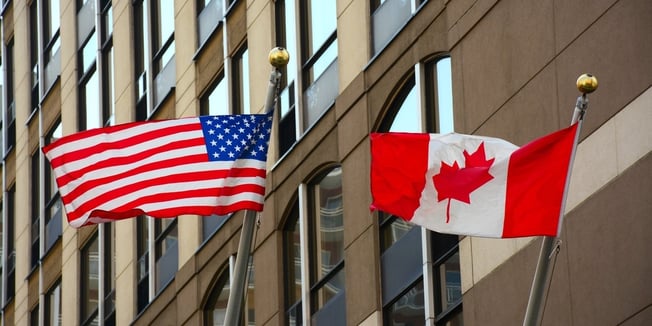 More and more Canadian companies are expanding their business activities into the United States. The states are becoming increasingly aggressive in enforcement and assessment of various state taxes and have changed their laws in order to capture more revenues. For these reasons, state tax considerations and planning have become a hot topic for Canadian companies in recent years.
Canadian companies expanding their operations into the United States need to be aware of the state tax implications. State tax laws differ greatly from federal laws and vary widely among the states themselves. Although the treaty between Canada and the United States provides for an exemption from federal income taxes in the United States in certain circumstances (i.e. lack of a permanent establishment or fixed place of business), in most cases the states do not recognize this exemption.
Some state tax implications a Canadian company should be aware of when they start doing business in the United States are as follows:
In most states, there is no state income tax exemption under the treaty.
In most states, a Canadian company will be taxed on worldwide income (subject to state apportionment).
It may be easier to have "nexus" and be subject to tax in a state than you would think. Nexus is generally defined as a "certain level of business activity conducted within a taxing jurisdiction allowing that jurisdiction the legal right to impose tax."
The definition of state nexus differs considerably from the federal definition of permanent establishment, varies from state to state, varies by tax type, and has changed in recent years with the adoption of the concept of economic nexus.
In most states, soliciting sales through independent representatives or an employee is enough to give a company some type of state tax nexus.
In some states, having sales into a state greater than a certain threshold will trigger a state income tax filing requirement.
In most states, delivering product in company owned vehicles is enough to give a company some type of state tax nexus.
In most states, having inventory on consignment is enough to give a company some type of state tax nexus.
States impose various state taxes, including but not limited to sales tax, income tax, personal property tax, franchise tax, payroll tax, and real estate tax.
When a business fails to pay sales tax or other trust fund taxes, state law allows a state to hold a "responsible person" personally liable for these taxes.
State nexus is complex and should be considered fully before expanding into the United States. Even a minimum amount of activity in a state could trigger a registration or state tax filing requirement.

If you would like help with U.S. tax compliance for a Canadian business and reviewing your activities in the states or state tax exposure, contact a member of Freed Maxick's experienced International Tax or SALT Group for assistance.