Don't Lose Business Because of Your Cybersecurity Policies or Practices
Complimentary 30 Minute Discussion About Your Cybersecurity Audit or Compliance Needs
---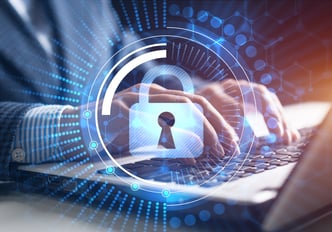 Now more than ever before, your customers, financial partners and regulators are demanding certifications that your company's cybersecurity program meets Federal and/or New York State regulatory requirements.
Connect with us today to schedule a complimentary discussion of the requirements you face and a quick assessment of the status of your compliance efforts and activities.

If you prefer to initiate a discussion as quickly as possible, please contact Sam DeLucia, Cybersecurity Team Leader, at (585) 360-1405 or you can complete the form on the right.